Following reports earlier this week, Fiat Chrysler Automobiles (FCA) and Peugeot-Citroen Groupe PSA have confirmed they are planning to merge, creating a new group whereby FCA shareholders own 50 per cent and Groupe PSA shareholders own 50 per cent in the newly-created group.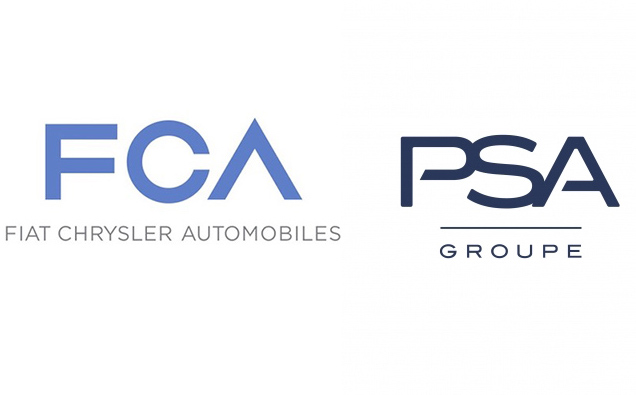 Discussions have commenced surrounding the proposal, with the intentions set to create the fourth largest auto manufacturing group in the world. It would sit behind VW Group, Renault-Nissan-Mitsubishi, and Toyota, in regards to total sales figures across 2018.
In a statement, both supervisory boards of FCA and PSA have each unanimously agreed to work toward a full combination, resulting in a 50/50 merger. Both sides say they have set a mandate for their teams to finalise plans toward a binding Memorandum of Understanding, set to be reached in the coming weeks. In a statement, FCA said:
"The plan to combine the Groupe PSA and FCA businesses follows intensive discussions between the senior managements of the two companies. Both share the conviction that there is compelling logic for a bold and decisive move that would create an industry leader with the scale, capabilities and resources to capture successfully the opportunities and manage effectively the challenges of the new era in mobility."
Creating a combined group means the two will be able to share development costs and potentially even share platforms in the future, between their respective brands. Keeping in mind FCA owns brands such as Jeep, RAM, Alfa Romeo, and Maserati, while Groupe PSA owns Peugeot, Citroen, DS Automobiles, and more recently Opel and Vauxhall.
As reported earlier, the plan is for Groupe PSA Carlos Tavares to become CEO of the new group, with FCA chairman John Elkann to become new chairman of the group. In the statement, Tavares said:
"This convergence brings significant value to all the stakeholders and opens a bright future for the combined entity. I'm pleased with the work already done with Mike [Manley – FCA CEO) and will be very happy to work with him to build a great company together."