Volvo has released the first teaser of the long-awaited next-gen V60, and at almost the same time a couple of images have surfaced online showing the new-look design.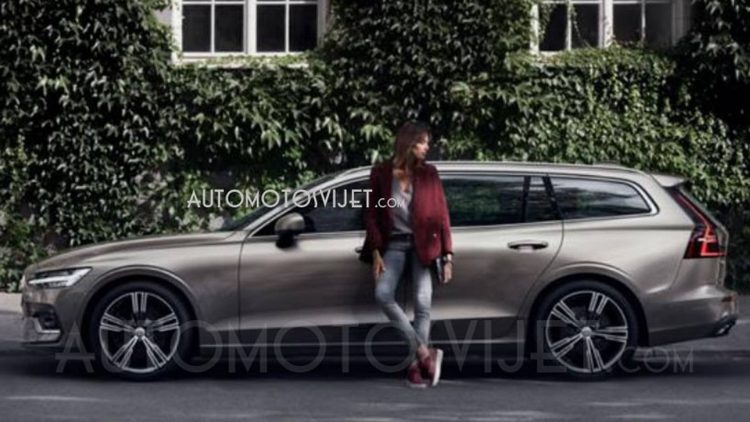 Starting with the teaser video (video), Volvo is reminding everyone of its extensive station wagon past, going over the generations of its wagon models. It then gives us a sneak peek of the fresh design, albeit from afar, with some glimpses of the interior.
We can see the front end will adopt the more rounded profile shared with new models such as the S90 and XC60, with the T-shaped LEDs striking through the middle of the headlight. At the rear is Volvo's L-shaped layout, like on V90 wagon.
As far as we know the new model will be underpinned by Volvo's Scalable Product Architecture (SPA), which could bring some weight reduction over the current, Ford-based model. This platform could also given us some indication of the powertrain options.
Since the SPA underpins the latest XC60 SUV, we should probably turn to it for an indication of the powertrains. Expect a 2.0-litre turbo-diesel 'D4' variant producing 140kW/400Nm, up to a 173kW/480Nm 'D5'. A 2.0-litre turbo-petrol producing 187kW/350Nm 'T5', to a turbo and supercharged version developing 235kW/400Nm. A flagship T8 hybrid might also join the cards, producing 300kW.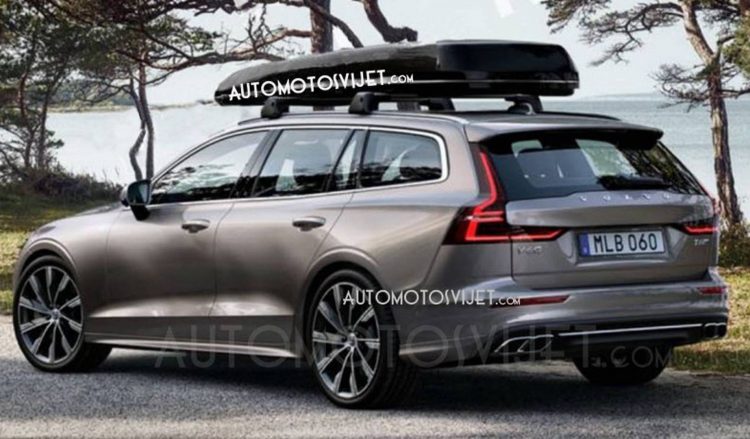 From the leaked images, first published by AutoMotorSvijet, the new V60 looks quite suave indeed. The body lines provide a sporty side profile, with what looks to be a pretty sizeable cargo area.
Volvo confirms all will be revealed on February 21, with a public debut likely taking place at the Geneva motor show from March 6. It's unusual that Volvo is showing the V60 before the S60 sedan, perhaps as it reiterates its wagon heritage.