We all know the new Lexus LC is a stunning coupe. But now we hear there might be a convertible version in the works, which should send jaws smashing further into the ground.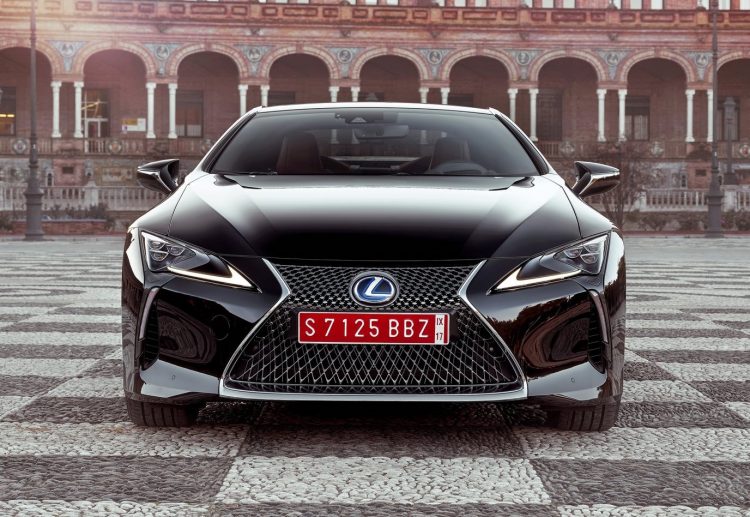 According to an Auto Express report, internal sources say a drop-top LC has been given the green light by Lexus executives. It will apparently surface some time in the next 18 months, coming in as the brand's new boulevard-cruising grand tourer.
The Lexus LC has blown away auto experts and critics around the world, with its exceptional build quality and attention to detail, and its equally impressive driving dynamics and powertrain refinement. With the ability to drop the roof down, we can only imagine the senses will be heightened even further.
It's understood the project is a "done deal", according to a source close to the matter. Lexus is currently not competing in this vehicle market, with no convertible in the current showroom. The last models it offered, being the IS 250C and the SC, were not exactly regarded as being at the forefront of their classes. However, the LC certainly has the potential to shake a few rivals.
Lexus's main competitors from Germany, all offer a number of convertible options. There was speak of an RC convertible in the pipeline but this was said to have been shelved for increased efforts on SUVs. Speaking to the British publication, Yoshihiro Sawa, Lexus president, said:
"I hope that we will have a convertible in the near future. We know the luxury market requires a convertible. We are always studying the possibilities. And yes, technically it's possible."
In other, perhaps more exciting news, Lexus is on the verge of green-lighting the much-rumoured performance LC F model. As we found out during our review test drive, the new LC seems like it has the perfect foundations for proper performance specifications.
The flagship LC 500 uses a 5.0-litre naturally aspirated V8 (one of the best-sounding, in our opinion) churning out 351kW. This is a nice amount of power for a grand tourer, but the platform and driving dynamics feel like they could handle a lot more. Speaking about the idea of an LC F, Sawa said:
"We are studying many possibilities and more power is another candidate. It's not decided yet but in my mind, a high-performance LC is a good opportunity."
It's believed a performance model would be powered by a new twin-turbo V8 producing around 450kW, with a capacity of around 4.0 litres. This would help it compete with the likes of the BMW M6 and the Mercedes-AMG GT R. Let's keep our fingers crossed.