Ford has revealed the all-new Ford Evos Concept it is planning to unveil to the public at this year's 2011 IAA Frankfurt Motor Show. The dramatic new design shows off double 'gullwing' doors, front and rear, and a modern fluidic body design that almost looks like an Aston Martin.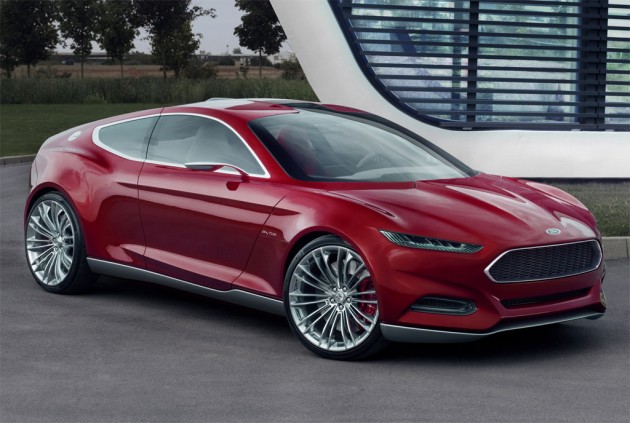 Ford has announced it would be unveiling four new concepts at the upcoming international motor show, and this is expected to be one of the most stunning of the examples. Its athletic-looking, sharp and dynamic and is definitely capable of moving you just looking at it.
Flip up the twin gullwing doors on one side and you'll be greeted with a futuristic yet contemporary interior layout. It features a rather minimalist layout inside, with most controls and buttons either non-existent or hidden away where they can't interrupt the mood of the interior environment.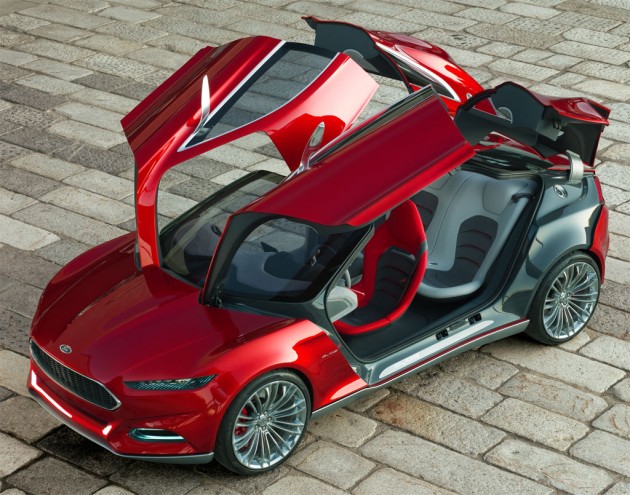 It goes further than that though, as you see, the Ford Evos Concept is fitted with a vast array of communicative technologies that allows the Ford Evos to connect with you on a personal level. As Ford says, the Ford Evos "gets to know you and can act as a personal assistant to handle some of the usual routines of a daily commute".
If you have a smart phone for instance, it is capable of connecting with that and organising around your schedule. For example, if you regularly go to work in the morning at a certain time everyday, the Ford Evos Concept is capable of warming or cooling the cabin in accordance with ambient temperatures before you even get into the car.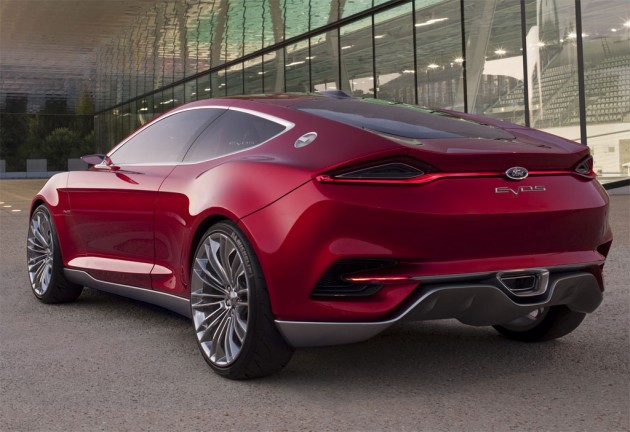 The Ford Evos is not only able to adapt on comfort levels, the steering, suspension and engine output can also take in your driving style habits and revise the settings to best suit. So if you're feeling a bit energetic and take the scenic route to work, the steering will become more responsive while the brakes and suspension settings will also be changed to give you the best experience.
The Ford Evos Concept also takes into account current and forecasted weather conditions relative to your journey, and adjusts the Evos to suit. It's an amazing concept, and one which previews technology that is likely to trickle down into production cars of the future.
Specific engine details of the Ford Evos Concept are yet to be announced; reports says it will be fitted with some kind of sporty plug-in hybrid powertrain.
Full details will be released at the 2011 IAA Frankfurt Motor Show in two weeks (starting September 13). We'll keep you posted on the Ford Evos Concept, and as much performance car news and unveilings of the show as we possibly can.