Lexus has released a second teaser of its all-new Lexus concept it plans to unveil at the 2012 North American International Auto Show in Detroit next month.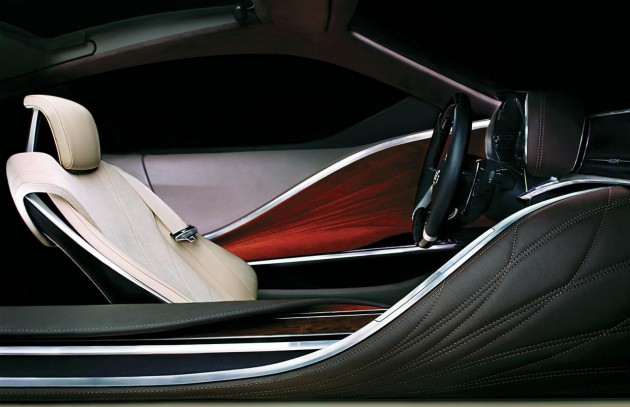 Like the first teaser, not much is revealed in terms of major exterior designs. The interior on the other hand, presents a very futuristic design layout, with a big swooping centre console and door trims. We can also see that the Lexus concept will be a coupe, as evident by the curvy roofline and C-pillar.
With an interior like this, we could expect a rather dramatic exterior to match. We can see it will feature a large glass roof as well, and a range of interior materials, such as wood for the centre console and door trims, and Alcantara and lashings of leather throughout.
Whatever shape the exterior takes, it will preview Lexus's future design direction which will inspire the designs of upcoming Lexus production models. The interior layout will also be borrowed for future models.
Lexus said in a recent statement that the "interior of this Lexus design concept hints at the new contemporary, upscale and uniquely Lexus design direction".
All will be revealed in just a few weeks at the Detroit Show, starting January 9. Stay tuned for all the updates.