Tushek Supercars, a small car company based in Slovakia, has revealed it latest creation going by the name of the Tushek Renovatio T500. It features dramatic styling, a powerful Audi V8 engine, and a lightweight structure.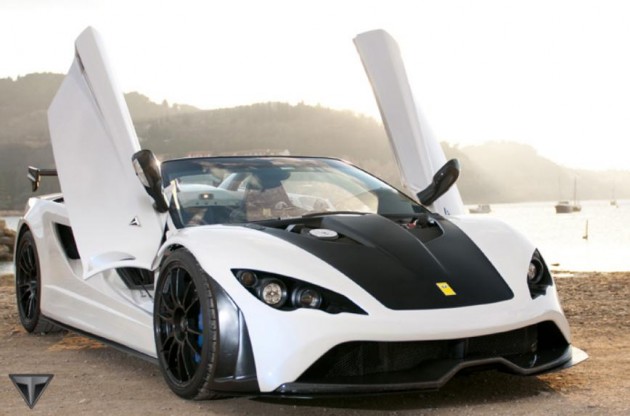 Powering the rather aggressive yet strange-looking T500 is a 4.2-litre naturally aspirated V8 Audi engine producing 331kW and 428Nm. The high-revving unit is borrowed from the new RS 4, and is matched up to a six-speed manual transmission.
Sitting in a chrome-moly tube chassis and wrapped in a carbon fibre body, the Tushek Renovatio T500 tips the scales at just 1133kg. This means it offers an excellent power-to-weight ratio, allowing for 0-100km/h to come up in 3.7 seconds, and a top speed of 310km/h.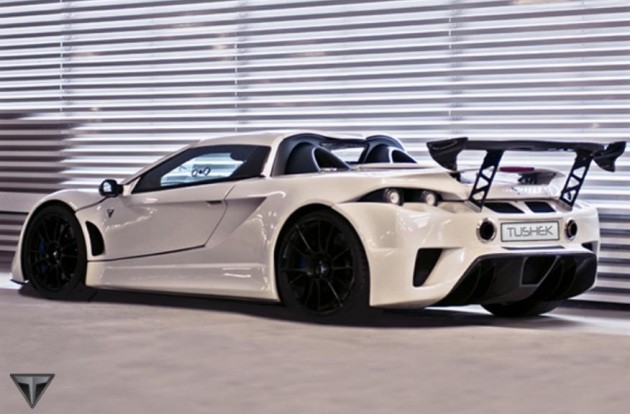 The T500 is based on the K1 Engineering kit car and comes with 390mm front disc brakes clamped by six-piston calipers, and 370mm discs on the rear clamped by four-piston calipers.
Since the K1 was designed with a Honda 2.0-litre VTEC engine – which is already considered to be a quick combination – you can begin to imagine what sort of fun could be had in this even more power version.
It's not all about being track-focused either. Inside there's satellite navigation, Alcantara and leather trimming, air-conditioning, even Bluetooth connectivity, and an optional rear-view camera. The T500 also comes with a fully adjustable suspension system, and lightweight 19-inch forged alloy wheels.
Tushek Supercars is planning on giving it a proper debut at the prestigious 2012 Top Marques Monaco show, starting April 19.
Click play on the video below for a bit of an overview.