Even though the Lamborghini Urus-inspired SUV is merely confirmed for production, there's already speak of a higher performance Superveloce version.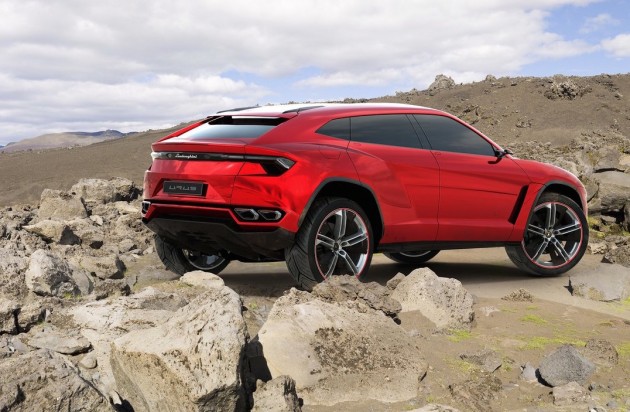 According to a recent Autocar report, Lamborghini is considering a number of special editions for the pending SUV. The company only in May confirmed it will produce an SUV inspired by the Urus concept model, let alone any special variants.
Speaking with the publication, Lambo boss Stephan Winkelmann said the company has more than enough ideas, and that "all options are possible". He said it will depend on what customers want, admitting that it is too early to confirm anything at this stage.
Specific details on the regular version are yet to be confirmed, however, it is understood the powertrain will offer around 450kW. Lamborghini may decide to source the engine or engine options from parent company Audi, and mainly its latest 4.0-litre twin-turbo V8.
For an SV version, you can imagine the sort of revisions that would take place. We're thinking a weight reduction plan, as well as a more road-oriented suspension and wheel and tyre package. Of course, nothing is official just yet.
The new SUV will be a significant model for Lamborghini. It will be its first proper mainstream SUV and its first four-door and four-seat vehicle in a long while. Key rivals will be the BMW X5 M and the Range Rover Sport supercharged V8. In the British report, Winkelmann justified the decision to make an SUV, saying,
"Our studies have shown that nearly all existing Lamborghini owners also have a sport utility vehicle in their garage, so in this respect we consider it the perfect extension to our existing supercar business."
If you're waiting for a Superveloce version you shouldn't hold your breath, as the regular model isn't set to go into production until 2018. Variations and special editions aren't likely to appear until some time after the initial launch.