With higher and higher environmental pressures forcing automakers to produce more efficient and cleaner vehicles, even companies such as Lamborghini have to make big changes to their cars.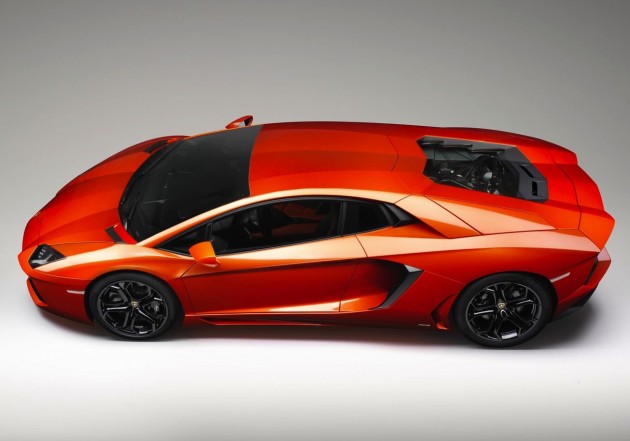 The facelifted 2013 Lamborghini Aventador is set to receive cylinder-deactivation technology. Who would have ever thought Lamborghini would offer such 'green' features?
The technology works by cutting down firing cylinders during low-load driving conditions. In this case, the mighty 6.5-litre V12 will run on just six cylinders during low loads and cruising speeds. It is also said to be paired with engine stop-start, which shuts the engine off when the car is stationary at the lights and so on.
Official documents of the facelift model information have revealed the fuel economy rating will be improved from the current 17.2L/100km to 16.0L/100km. Emissions are also set to drop from 398g of C02/km to 370g/km.
Other update changes will include revised spring rates and suspension, some changes to the instrument cluster with bigger text on the dials, and improved dash fixtures and switches.
The new model is expected to debut at the 2012 Paris Motor Show in late September.