Now you're cooking with gas. Today we find a Ferrari F40 LM-specified, restored and rebuilt racer for sale. The Jameslist ad that we found on this car says it has been built with an "unlimited budget" and it has everything to suit road legal LM specifications.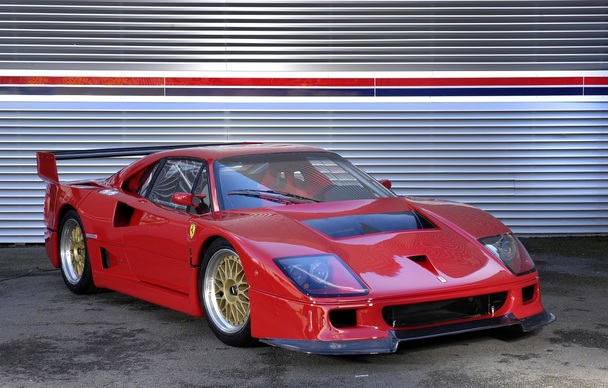 The Ferrari F40 is possibly the greatest ever supercar. It features the first ever full carbon fibre body, helping the car weigh just 1100kg, and comes with a 2.9-litre 352kW twin-turbo V8. And that's just the standard car.
This modified version features a chunky motorsport-approved roll cage with extra stiffening around the passenger compartment, a completely overhauled suspension setup including LM-spec rose-joints and Intrax 1K2 adjustable shocks, as well as a fattened front wheel stance by 60mm. The front end is also wrapped in a Le Mans nose cone to accommodate the wider track.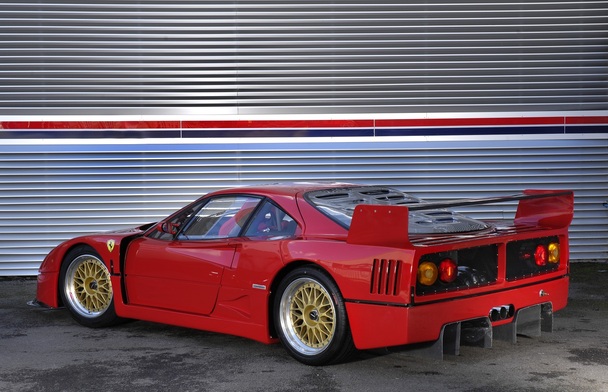 The mouth-dropping F40 LM also comes with a rebuilt gearbox housing straight-cut gears and revised ratios for improved acceleration – top speed has been reduced to around 282km/h.
Other standout goodies include an LM engine cover with a large carbon fibre rear wing, Alcon Billet six-piston brakes with 356mm discs, and a MoTec M880 engine computer with ultra-awesome anti-lag capabilities.
The engine itself hasn't missed out on the odd spanner turn either. The turbo units have been upgraded, so have the inlet and exhaust manifolds – which have been swapped for LM-spec items, while a large TiAL wastegate does the job of dumping excess pressure.
According to the ad, the car is for sale in the UK and it is currently registered. If you live in Europe and want this car in your garage, you'll have to hand over €295,000 (approx. AU$400,000).
What do you think, is the Ferrari F40 the ultimate pinup supercar of all time? Maybe you prefer the Lamborghini Diable? Feel free to discuss below.
And to view the full ad simply click here.