British vehicle tuning specialist Kahn has released some intriguing preview sketches of its upcoming project, based on the Aston Martin DB9, called the Vengeance.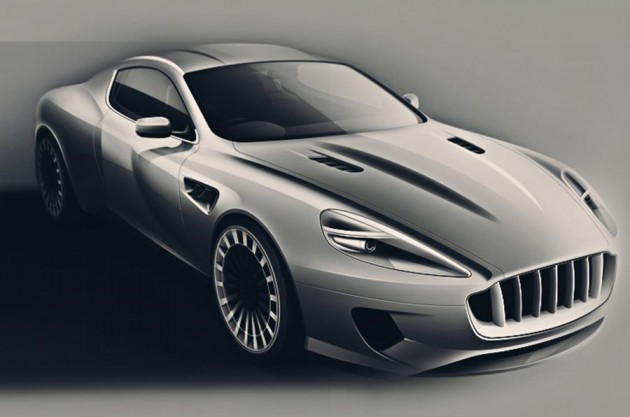 As you can see, Kahn is planning a dramatic body transformation for the DB9, with pumped out wheel arches, a unique 'prowling' front grille, and lots of vents and cutaways in the panels.
The project also features, quite strangely, a set of 16-inch front and 18-inch rear alloy wheels. These are completely bespoke wheels in a retro filled-in design. To top off the styling there's an aggressive diffuser at the back and a custom rear fascia.
Kahn hasn't mentioned anything about under bonnet mods, but if all else fails the standard 5.9-litre naturally aspirated V12 should suffice for most drivers. It produces 380kW and 620Nm in standard form.
The company is planning to put the beast into limited-series production. Prices haven't been mentioned but you can probably guess it's going to be quite north of the standard circa-$350k DB9 price tag. Kahn said,
"Production of a limited series of vehicles will begin in 2015, and the Vengeance will be manufactured in the Midlands, in a nod to the region's history as the heartland of the British automotive industry.

"Each vehicle will be hand built by Kahn's chosen team of craftsmen and automotive experts, and will carry an engraved plaque in the boot bearing the names of every member of the British team who worked on the car – a guarantee of the quality craftsmanship invested in each vehicle."