Not to be confused with the Singer Design Porsche 911 recreations, this retro restoration, built by a German company called KAEGE, goes for a traditional approach.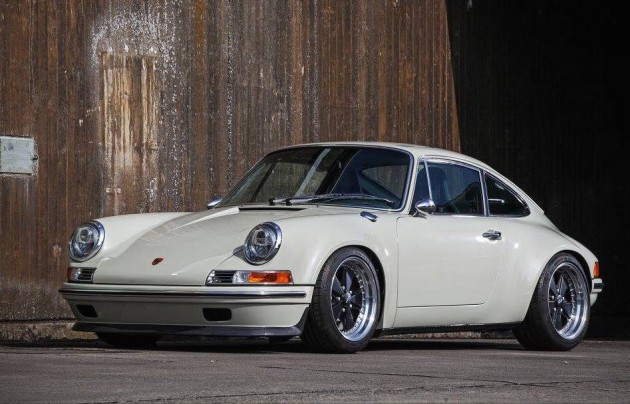 Starting with the engine, it's a 3.6-litre naturally aspirated flat-six taken from the 993 911. It's been rebuilt and tuned to produce 221kW of power. This is sent through a six-speed manual transmission and into a rear-wheel drive system.
There's no speak of performance figures but when you understand the attention to detail of this thing and see the weight reduction methods that have gone into it, you'll agree it isn't going to be needing any more power.
The theme of the build is pure classic. However, underneath the paint are various carbon fibre body panels which help shed weight and bring kerb mass down to around 1195kg. Even the headlights are exchanged for modern and lighter weight LED items.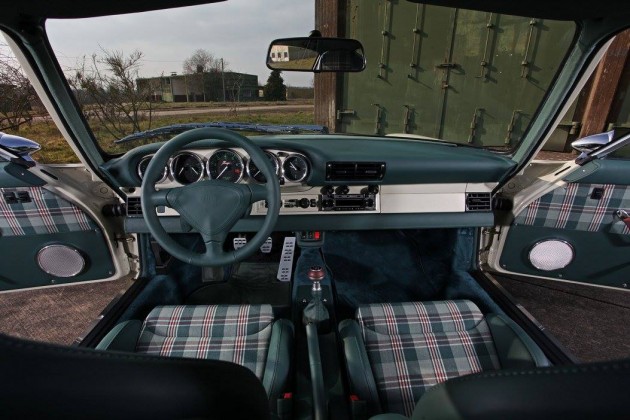 All classic trimmings reside on the body, with chrome stripping around the bumpers and windows, with bullet-shape chrome side mirrors, while a neat lip spoiler has been added onto the front. It all rolls on traditional Fuchs alloy wheels with black spokes and chrome outer rims.
Inside, it's a blend of retro patterns and trimmings with some modern conveniences to make it a more enjoyable everyday driver. KAEGE has gone for the traditional tartan seats but has installed an airbag-equipped steering wheel, while the stereo head unit includes sat-nav but is modelled on the original Porsche design.
Overall, KAEGE has done an excellent job on the build. This is the kind of car that you'd love to wake up to on a Sunday morning and go for a long drive in.