Just over a week after it was announced the Porsche 918 Spyder had sold out, a lucky owner of one of the exquisite hypercars has just crashed in Shanghai, China.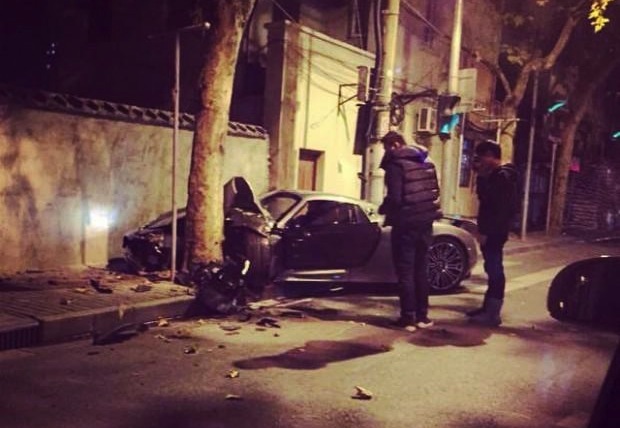 The way this crash occurred is sure to fire up some fans, as the owner was apparently sitting in the passenger seat while a female friend was driving in the early hours of the morning. She reportedly mixed up the accelerator pedal and brake pedal before losing control and hitting a tree.
It's understood the 918 was speeding at the time of the incident. Judging by these images, first appearing on webb chenung Instagram page, the Porsche jumped the gutter on the side of the road only to be stopped by a big tree. Both passengers escaped without serious injury.
Although there is no engine in the front of the 918, the entire chassis and body (monocoque) is made from high-strength carbon fibre which obviously done well to absorb the impact. The front wheel and suspension is completely displaced, while the bonnet is bent beyond recognition. Interestingly, the windscreen looks intact.
Reports say Porsche could repair the car but it will need to be sent back to Germany to be fixed. The owner has said via social media that he might buy a Bugatti Veyron instead. Just 918 examples of the Spyder were built by Porsche.