Jaguar has unveiled the all-new Jaguar XE mid-size sedan. It's designed to shake up the premium market, competing against rivals such as the Audi A4 and BMW 3 Series.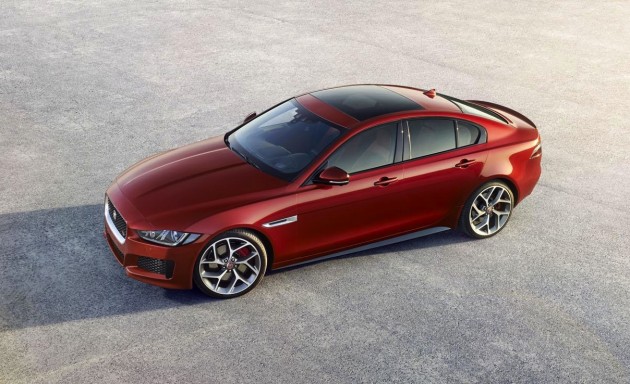 On first impressions there is an instant familiarity with its bigger brother, the Jaguar XF sedan, in terms of design. The XE showcases a prominent front grille, large intakes in the sides, and a neatly proportioned rear end with wide elongated taillights. It's all in tune with Jaguar's latest styling language.
Underneath is a fresh platform which is 75 per cent aluminium. Jaguar says it's strong and lightweight, providing the XE with the absolute latest in cutting edge technology available today.
To match the rigid chassis Jaguar has developed a MacPherson strut front suspension system with double wishbones, as well as a new Integral Link rear layout that compliments the lateral and longitudinal stiffness and precision of the chassis. It's set to be one of the best-handling sedans in the segment.
Power will come from a range of petrol and diesel engines, including 2.0-litre four-cylinder units with fuel consumption as low as 3.7L/100km. A range-topping XE S will feature a 3.0-litre supercharged V6 engine producing 250kW, capable of 0-100km/h in 4.9 seconds.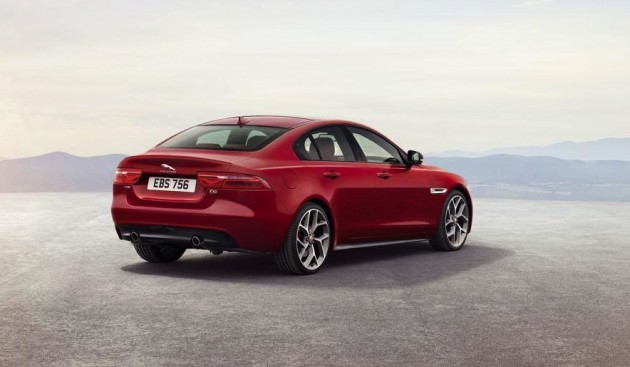 Taking a look inside and you'll see an exquisite interior layout in typical Jaguar fashion. It's not only luxurious it's also filled with loads of highly advanced technologies.
Sitting in the dash is an 8.0-inch screen with full connectivity and Wi-Fi, capable of connecting to Apple and Android products and allowing users to control various aspects of the car from devices.
It will also be available with various safety systems including an advanced All Surface Progress Control traction system, head-up display, traffic sign recognition, and automated emergency braking to help avoid accidents.
The Jaguar XE will make its public debut at the 2014 Paris Motor Show on October 2. It will then go on sale early next year.