Jaguar has begun with the teaser trend, releasing this side profile image of the production F-Pace SUV before its big unveiling at Frankfurt. As we all expected, it looks very similar to the C-X17 concept from 2013.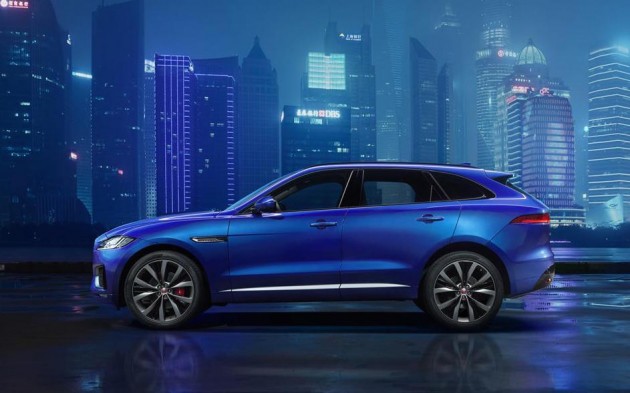 Not many carmakers produce vehicles that look all that similar to their concept cars. Jaguar is a bit different. Most of its recent models mimic their concept counterpart with impressive resemblance. As is the case with the F-Pace. It's stunning.
The F-Pace will be Jaguar's first-ever SUV. And judging by the rate at which SUVs are gathering popularity, the F-Pace has a good chance of becoming one of the company's higher selling models, if not the best-seller down the track.
Jaguar is planning a big event for the public unveiling at Frankfurt, coinciding with the company's 80th birthday celebrations. Kevin Stride, Jaguar Land Rover vehicle line director, said,
"2015 is Jaguar's 80th anniversary and it has been a monumental year of transformation for the brand. First, with the introduction of the innovative Jaguar XE and followed closely by the class-leading all-new XF. Today is a proud moment for Jaguar as we launch the F-PACE, our first performance crossover."
For now, there's no specs we can talk about. However, as far as we know the F-Pace will come with a similar lineup of engine options as seen in the XF sedan. Expect at supercharged 3.0-litre V6 petrol engine producing 250kW and/or 280kW, a four-cylinder turbo-diesel, and potentially a supercharged 5.0-litre V8 in the not-too-distant future.
All details will be released on September 15 at 10:30 CEST. It will then go on sale all around the world from 2016. Take a look at the just-released video below for more of a look.