Up to 10 limited edition Jaguar C-X75 supercars using gas turbines could go into production, retaining the futuristic and ultra-cool powertrain first seen on the concept car.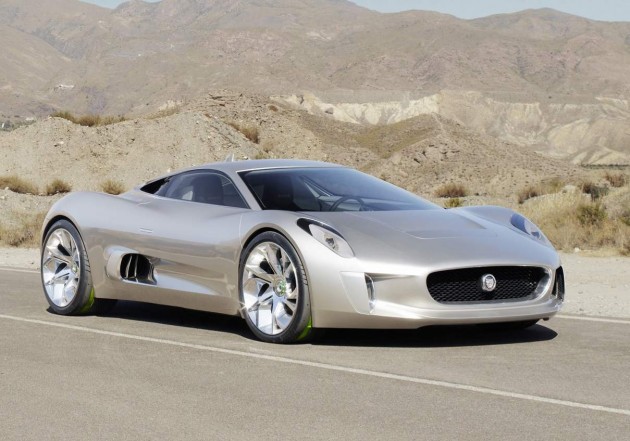 The Jaguar C-X75 concept car was envisaged as using predominately an electric powertrain, while gas turbines would be used to act like range-extenders, recharging the batteries to give the C-X75 a longer range.
Jaguar then announced the production version would lose these turbines in favour of a more conventional electric-based setup using a turbocharged petrol engine, developed by Williams F1 technology no doubt, to provide extra range and propulsion.
It's understood Jaguar is now aiming to produce just 10 of those versions with the gas turbines. It doesn't necessarily mean it will be a jet-powered car, per se, the turbines will simply be used to generate more electricity for the batteries, and extend the overall range.
The Jaguar project was developed as a kind of spiritual successor to the old Jaguar XJ13, showcasing an hourglass figure with high wheel arches front and rear. Inside is equally glorious, with flowing shapes and lines building the structure around the driver.
Overall power figures are yet to be finalised, however, the C-X75 will be Jaguar's most powerful production vehicle. It's expected to crack 0-100km/h in under 3.0 seconds, while top speed will be beyond 320km/h (200mph). All of this while offering a very reasonable fuel consumption rating.
Thanks to a carbon fibre chassis, the C-X75 is expected to be very light in weight. The chassis will also provide strong and rigid dynamics for optimum handling and high-speed stability.
Overall, 250 are planned to hit the market in 2013. As far as we know, some will be built in right-hand drive and become available in various markets. Australia is on the cards to be one of those markets. As for the 10 gas turbine versions, it is likely none of these will head Down Under.