Nissan's luxury sports car subsidiary, Infiniti, is planning to unveil an all-new Infiniti Emerg-E concept at the 2012 Geneva Motor Show next month.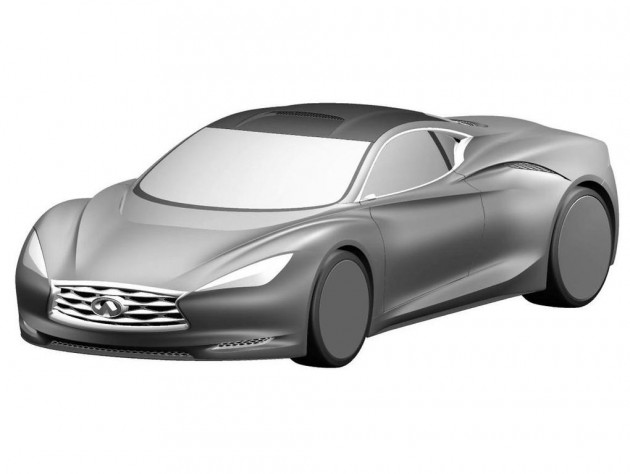 The all-new model will showcase the company's latest design language, featuring smooth flowing lines, a very low-profile body, and an aggressively wide and ready-to-pounce rear end.
Power will come from an electric-based powertrain, however, a mid-mounted 1.2-litre combustion engine will be used for range-extending purposes. Details of overall power and performance are still to be revealed.
Judging by these patent images though, it will likely offer very sporty performance and acceleration. It will be the company's first-ever range-extending vehicle, and also first performance vehicle with the potential of zero tailpipe emissions.
Infiniti has been releasing a number of teaser images of the Infiniti Emerg-E concept over the past week or so, but this is the first time we've been given a decent glimpse of the entire body.
All will be revealed in full detail at Geneva, starting March 6. Stay tuned for plenty of coverage on this and on the show in the coming weeks.