It seems Australia is the latest country to offer something for the EV market, sort of, with a Melbourne-based company announcing production of an all-new car commencing in November this year.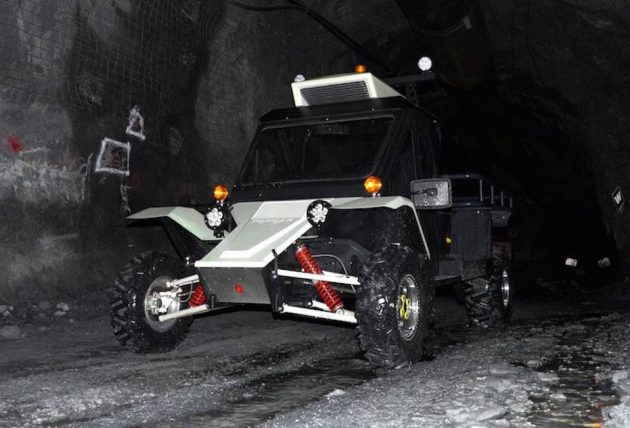 Automotive company Tomcar, in collaboration with EV technology developers Energetique, is introducing the world to Australia's first EV, the LV1. An LV1 prototype has been in development for more than 24 months now, with Tomcar currently running the electric powertrain and battery packs through their paces in the harshest of Australian conditions.
The stats are impressive, with a peak output of 100kW/300Nm and continuous delivery of 60kW/150Nm. The E-Motor is a brushless PM (permanent magnet) motor, which is beneficial for low torque delivery, capable of 8500 rpm. The LV1 comes with the option of 12-20kWh batteries, and operates on a 270-425 voltage.
As you've probably noticed, the LV1 has been purposefully designed for use in rugged areas, making it perfect for the mining and agricultural industries, with features that, according to Tomcar, hold up to the duty cycles required. Tomcar Australia's co-founder and CEO, David Brim, says:
"We have been working with Energetique on this project for over a year, keeping it secret while creating the world's toughest EV to be built right here in Australia."
Constructed with over 60 per cent Australian-made components, the LV1 is set to be built by Tomcar at its Melbourne factory with production commencing in November this year. The design philosophy behind the project was to develop a vehicle that could handle the "most challenging environments for sustained periods", with little or no maintenance. Deliveries are scheduled for February 2017.
"The entire vehicle is being developed here, including the unique proprietary software and the powertrain system design. This vehicle is a game changer for the Australian automotive manufacturing industry, an industry that has a bright future thanks to Tomcar," Brim said.