There are a number of companies which take the best of classic cars, and through the restoration process, enhance them to combine the best of their originality with a modern twist.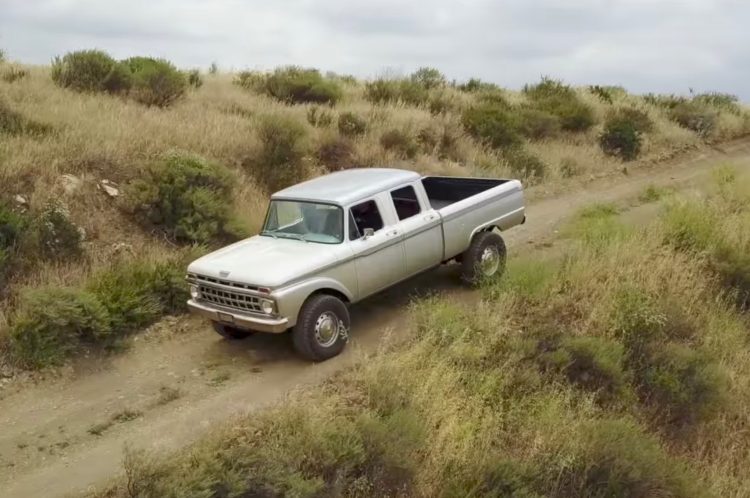 Examples include Singer's Porsche 911s, Eagle's Jaguar E-Types, David Brown's Mini and, of course Icon. Icon has famously overhauled Ford Broncos and FJ LandCruisers to name a few, but the latest creation is a 1965 Ford Crew Cab F-Series. Finished in two-tone grey and white, the new version accentuates the great lines and simplicity of the original and adds beautiful details such as chequerplate inserts inside and out. New bumpers and Icon badging complete the picture.
In the video below, Icon's Jonathan Ward talks us through the process of redesigning the F-Series from scratch, working with his client to ensure it was built to a high standard.
In terms of powertrain, the Ford theme is abandoned here. A diesel engine was wanted for this application, and Ford's new Powerstroke V8 didn't seem to fit with the theme of this car, according to the builder. Therefore, a modified 5.9-litre Cummins-equipped Dodge Ram chassis was repurposed for the Ford body.
The attention to detail with the climate control system, bed lighting and even the stainless-steel knobs is exquisite.
Check out the video below and wonder, like us, how awesome it would be if we had an Australian equivalent to Icon to make old Holdens and Fords this way.