Another new hypercar could be on the horizon, called the AeroGT by Bell & Ross. It's pitched as a modern design concept only.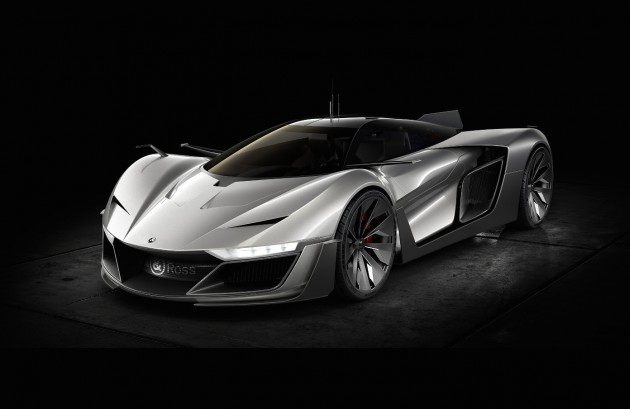 Penned by Bell & Ross, the French watchmakers, the AeroGT isn't so much about being a preview to a new hypercar, but instead an extension and promotional piece for its new BR 03-92 AeroGT and BR 03-94 AereGT special edition watches.
Inspiration in the design stems from stealth planes, with the flat and low body, low skirting, and massive side air intakes reminiscent of the surfaces on a jet fighter. There's also an extremely low-profile cabin glasshouse area with blackened pillars.
Around at the back you'll find twin circular exhausts which appear to have been snatched straight from a fighter jet, with two deep gorges on either side leading to the engine compartment. A central fin with side winglets give the concept the stabilisation of a plane.
The entire piece is envisaged as using a carbon fibre chassis with aluminium and carbon fibre panels, resulting in a kerb weight of around 1320kg. This would make it a relatively lightweight beast by today's hypercar standards.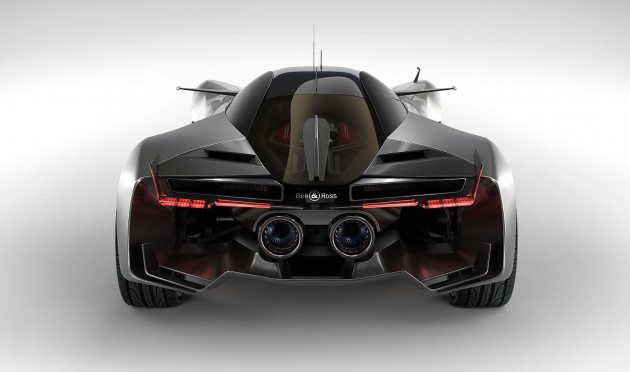 As for power? It comes from a 4.2-litre twin-turbo V8 that develops 455kW, matched up to an eight-speed dual-clutch automatic transmission with rear-wheel drive. Flat out the AeroGT should be good for 0-100km/h in 2.9 seconds with a top speed of 315km/h.
At this stage there are no plans to put the stunning creation into production. It's unfortunate because it looks like such an exquisite piece of machinery, don't you think?