BAIC Group, known for manufacturing the Foton ute and having collaborations with Daimler/Mercedes-Benz, has released a teaser image of a purported Tesla-rivalling electric car.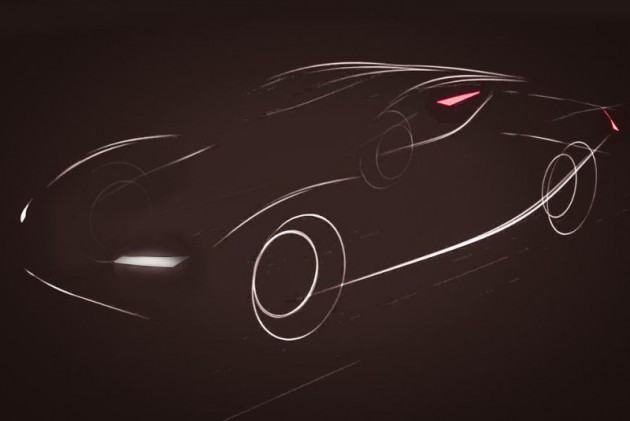 With a projected 480km full-charge range, thanks to a 23.4kWh battery pack, the fully electric car should be an interesting one to follow. It is being developed by Atieva, a Silicon Valley-based firm which BAIC intends to acquire a large stake of in the future. Atieva was initially established in 2007 by former Tesla VP Bernard Tse.
With the financial backing of BAIC as well as renowned component suppliers Siemens, Korean battery firm SK Group, and Italian design house CECOMP, the Atieva has some very accomplished partners behind it.
The teaser shows a sleek fastback coupe with a very small frontal area, sleek light treatment, and Lotus Excel-style upkicks in the rear windows. Although this is clearly a premium sports car product, it could lead to a more mainstream follow-up.
Early next year a new wave of mainstream entrants into the EV segment are being revealed. The production Chevrolet Bolt, an electric VW minivan concept, and an Audi concept are being shown at the Consumer Electronics show, while the Tesla Model III will also be shown in the first quarter of 2016.
The all-new BAIC vehicle is set to be revealed at next year's Beijing Motor Show, starting April 25.