Australia's own Quantum Performance Vehicles has just unveiled its track-focused GP700, boasting some insane power and weight figures.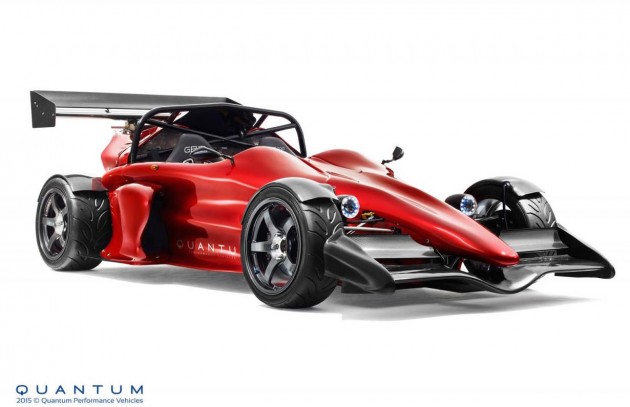 The GP700 is powered by a 2.7-litre twin-supercharged powertrain, pushing out 522kW and 654Nm of torque. The GP700's trump card is its insane power-to-weight ratio. Tipping the scales at 700kg (minus the driver), the GP700 has a power to weight ratio of 1:1 – a mind-bogglingly difficult figure to attain in a street legal car.
Unsurprisingly, this thing hits 0-100km/h in just 2.6 seconds, 0-160km/h in five, and for whoever is brave enough, it can continue on to a top speed of 319km/h.
It features an aluminum and carbon chassis and track-standard suspension which QPV claims will withstand up to 1.9 g's in slow-speed turns without breaking traction.
It is set to compete against the likes of the KTM X-Bow and Ariel Atom, but not when it comes to pricing. The GP700 is expecting to enter a limited production run next year, at a smidge under $700,000… And no, we didn't add an extra zero there.
Over the next 12 months the team at Quantum Performance Vehicles are set to take the GP700 around the world for promotion purposes, as well as prepare for its production. Need a demonstration? Take a look at the video below.
https://youtu.be/IUSRIb00VUE