A sketch of the upcoming 2015 Skoda Fabia has hit the web, previewing the exterior design of the new Volkswagen Polo-based compact. And on first impressions, it looks like it's going to be significantly sportier than the outgoing model.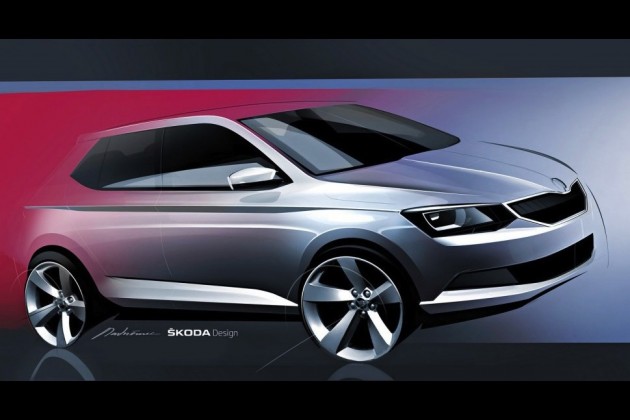 As you can probably tell by looking at this sketch, the new model will be lower and wider than the current model, leaving for a sturdier stance. Specifically, it's 90mm wider and 30mm lower.
The change in dimensions is expected to bring more interior room, including more shoulder space for front- and rear-seat passengers. The cargo area might also be increased.
Mechanical specifications are yet to be revealed at this stage, however, the new model is set to ride on a revised version of its current platform. The same can be said for the accompanying powertrain options, with minor updates.
Engines will likely carry over from the recently updated Volkswagen Polo, including a 1.2-litre petrol and 1.4-litre turbo-diesel. A hot RS version won't be coming this time around due to a lack of demand, unfortunately.
Full details and images will be unveiled at the 2014 Paris Motor Show in October. It'll go on sale in 2015.