Hyundai has sent out a couple more teasers of its upcoming small SUV, the Kona, revealing more of the Kona's body design than ever before.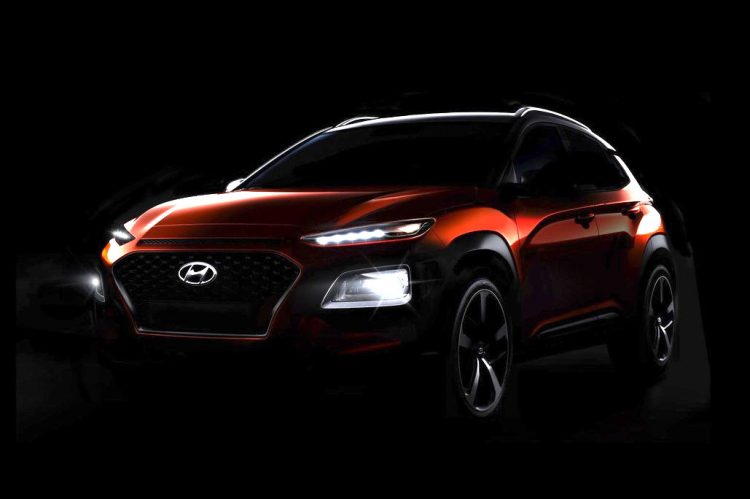 Well, not quite 'ever before'. As you may remember, an example of the Kona was spotted out in the open during a photo shoot recently revealing the design in full. Even so, these latest teasers give us a decent look at the rear end for the first time.
Hyundai will officially unveil the SUV on June 12 (overseas time), before it hits the market later this year. It will come in as Hyundai's new small SUV, sitting beneath the Tucson and kind of replacing the ix35.
So far we know the Kona will come with Hyundai's first head-up display. A previous teaser image shows an 8.0-inch screen that pops up from the dash, a bit like Mazda's head-up system. Hyundai is promising class-leading luminance with its version though, at 10,000 candela per square metre.
Under the bonnet we expect a range of four-cylinder engines, potentially including a range-topping 1.6-litre turbo developing 130kW. There's also speak of a hybrid and even a fully electric version on the cards.
We won't have to wait long for all the details. We'll be sure to bring you the news as soon as it breaks. Hyundai Australia has confirmed it will go on sale later this year.