Hyundai's local arm isn't set to launch a small SUV for around two or three years, effectively replacing the outgoing ix35 which is currently classed as a 'small SUV' by VFACTS.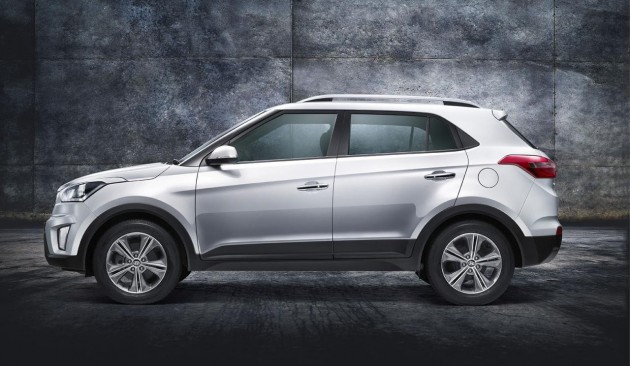 The Korean company is launching the new Tucson this week, which stands in as the replacement for the ix35. However, the Tucson is larger and is subsequently pushed into the medium-size SUV category where it will compete with the likes of the Toyota RAV4 and Mitsubishi Outlander.
Speaking with PerformanceDrive at the local launch of the Tucson in Canberra today, senior manager of product planning Andrew Tuitahi said there will be no 'compact' SUV to fill the place of the ix35 – in terms of the VFACTS segment – for at least two or three years.
Hyundai Australia is aware it will be missing out on an increasingly popular segment, Tuitahi says, where models like the Mazda CX-3 and Honda HR-V are booming. The company is adamant the new Tucson will meet the needs of both segments though, at least until a compact/small SUV is locked in for Australia.
When questioned about the size difference of the ix35 and the larger Tucson, Tuitahi said the ix35 is one of the largest SUVs to be categorised as a 'small SUV' by VFACTS. In fact, the ix35 just misses out on the medium size category due to its length, which falls under the threshold by only around 10mm. The Tucson, which adopts the brand's new global naming structure (dropping the 'i'), is 65mm longer than the ix35.
A number of SUVs in the medium class are coming out with seven-seat options, such as the Outlander and Nissan X-Trail. PerformanceDrive asked Tuitahi if Hyundai thought about making a seven-seat option for the new Tucson. He said the price gap between the higher-spec Tucson and the seven-seat Santa Fe is only around $4000. Unlike some of the medium seven-seat SUVs, the third row can actually be used in the Santa Fe. Tuitahi admitted a seven-seat Tucson would not be practically viable.
As for the next compact SUV, no information has been confirmed but PerformanceDrive believes it may be based on the i20. Hyundai already makes a compact SUV based on the i20, called the Creta (pictured). It is made for select international markets only.
The current Australian ix35 will go out of production in August, with the transition to the Tucson expected to be finalised by September. Tucson prices in Australia start out at $1000 more than the entry ix35, and top out at $4500 more than the top-spec ix35.
PerformanceDrive will be publishing our Tucson review and video on Friday morning, as per media embargo.