Is pink the new black? This matt pink Ferrari 599 GTO was spotted in Dubai recently, cruising around proud, powerful and very pink.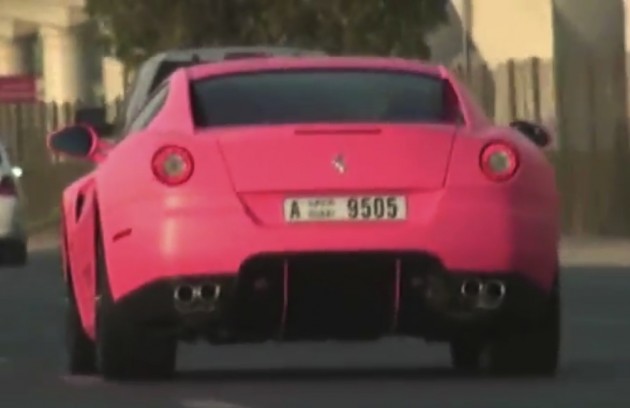 We're not so sure pink is the colour of billionaires. We could be wrong though, maybe those rich oil tycoons over there just have so much money that they're running out of tuning ideas.
What do you think of this matt pink Ferrari 599 GTO though? Does the name Ken pop into mind? Or even worse, Barbie? The power of the 493kW/620Nm 6.0-litre V12 could probably shake off any criticism that gets thrown at it. What are your thoughts?
Also check out:
– Ferrari 599 GTO crash in Czech Republic
– Ferrari 599 hybrid under development