Volvo is off to a great start into the second half of this year, with global sales jumping an impressive 15 per cent in July. Year-to-date sales are also up a very healthy 14.5 per cent.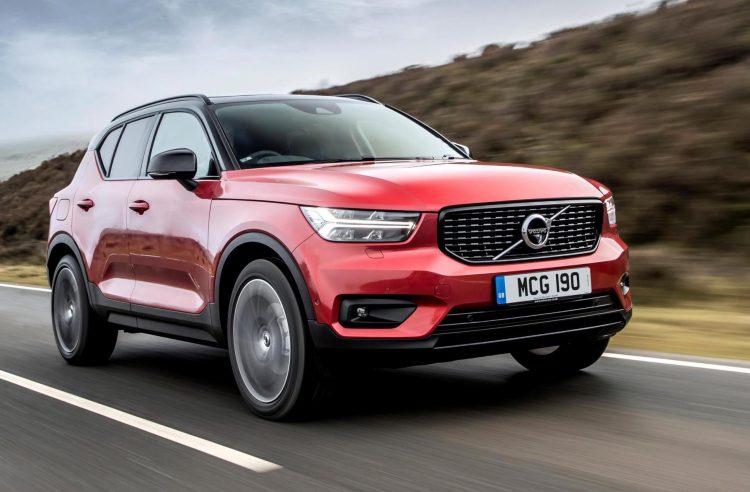 The Chinese Geely-owned Swedish carmaker sold 50,931 vehicles around the world in July, which is 15 per cent more than the July figure in 2017. During the first seven months of the year the tally reached 368,570 sales, helping to continue on the success following its best-ever first six months of the year. As such, the company is on track to post a record year of sales.
Volvo's largest single market is China, where the July figure rose 9.2 per cent on July last year. Total sales in the market hit 10,121 units, with the most popular models being the locally-made XC60 mid-size SUV and locally-made S90 flagship sedan.
Over in the US the popularity is increasing at the sharpest rate, with July sales jumping 23.8 per cent to 8622 units. The showroom's SUV lineup helped the most. Meanwhile in Europe, combined sales hit 24,355 units, up 10.1 per cent. Euro markets showed strong demand for the XC60 and the new XC40 small SUV (pictured).
As for Australia, Volvo sold 528 vehicles during July. Although this is a small figure, it's actually up a whopping 27.2 per cent on July last year. Year-to-date sales are also up 34.7 per cent, standing at 3554 units so far.
So, what has been the most popular vehicle in the showroom so far this year? The XC60 mid-size SUV, with 103,017 sales YTD, giving us yet more evidence of the huge popularity of this vehicle class. Its big brother, the XC90, came in as second favourite with 54,815 sales, and then the Volvo V40 range contributing 47,719 units.
In Australia it's a similar story, with 1580 sales of the XC60 so far this year (through July) planting it as the number one model. It reported 258 sales in July, easily overshadowing the second-best model for the month, the new XC40, which hit 99 units in July (528 YTD).