Audi has snatched the lead in the luxury vehicle global sales race, overtaking BMW and Mercedes-Benz for the month of April.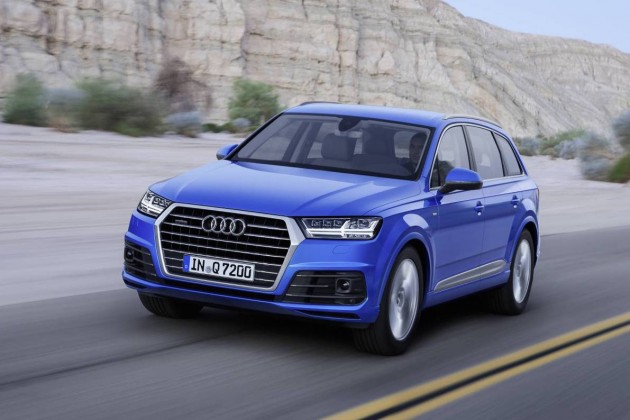 Audi sold 152,850 vehicles around the world during April, which is a 2.5 per cent increase. The rise in sales is being attributed to a big demand for the Q5 and Q7 SUVs in the US market.
BMW, the usual best-selling premium brand around the world, sold 148,896 vehicles last month. The Bavarian motor company saw sales increase by 5.6 per cent, but it wasn't enough to retain the lead.
Sitting in third place, Mercedes-Benz reported 148,072 vehicles sales around the world in April. Despite sitting on the lowest part of the podium, the Stuttgart-based manufacturer enjoyed a sales increase of 11 per cent.
So for the first four months of the year, BMW is the number one luxury car maker around the world. It has gathered up 600,473 sales, followed by Audi with 591,050 sales, and Mercedes-Benz with 577,674 sales. Mercedes is experiencing the biggest increase, gaining 14 per cent, compared to BMW's 5.5 per cent rise and Audi's 5.2 rise.
In Australia, it's a different story. Mercedes-Benz easily topped the others for the month of April, reporting 2654 sales, with Audi in second place with 1714 sales, followed by BMW with 1554 sales. Since the beginning of the year Mercedes has sold 11,474 vehicles in Australia, while BMW has sold 7408 vehicles, and Audi has sold 7196.
BMW is tipped to post the highest annual sales in the luxury vehicle race once again, however, the rival companies are planning some interesting new models which could topple it from first place.