Honda has revealed a radical new concept vehicle ahead of its official unveiling at the 2017 CES show in Las Vegas, called the Honda NeuV.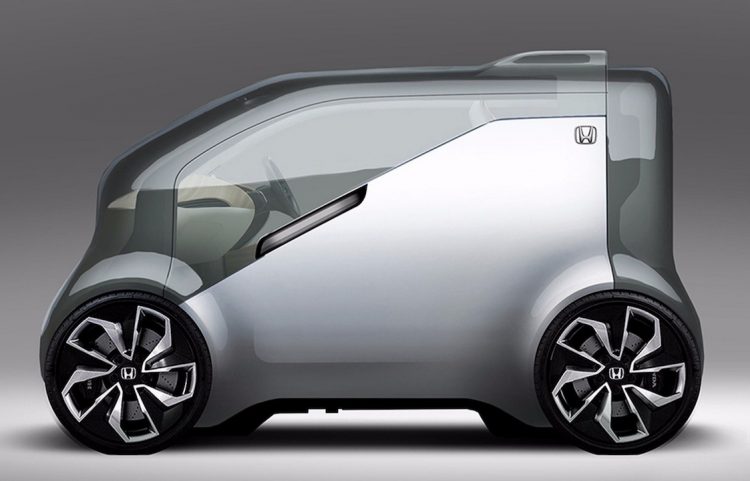 Honda is looking to preview the world's first vehicle with an in-built set of emotions, thanks to the installation of what it calls an 'emotion engine', which allows the vehicle to feel and express human emotions. The emotion engine is the end result of Honda's research and development in the realm of artificial intelligence. In a statement, Honda has describes the NeuV as:
"A concept automated EV commuter vehicle equipped with artificial intelligence (AI) called 'emotion engine' that creates new possibilities for human interaction and new value for customers."
Honda has been working in collaboration with Japanese firm Cocoro SB, with the idea behind the NeuV concept aimed at allowing the vehicle to react and interact with the driver during a commute, with the end goal of establishing a tangible bond between man and machine.
"Harnessing the power of artificial intelligence, robotics, and big data to transform the mobility experience, Honda today announced that 'Cooperative Mobility Ecosystem' will be the theme for its participation at the 2017 [CES]," Honda said in a statement.
In line with Honda's above statement, the Japanese manufacturer has said that it will announce more collaboration with tech start-up companies, as well as using the CES event to present "new modes of in-car connectivity", which can be construed as some clearer signs that Honda is keen on entering the autonomous vehicle race.
No technical or powertrain details are available at this stage, but we'll know the whole story when the 2017 Consumer Electronics Show kicks off in Las Vegas in January.