Honda is weighing up the possibility of reintroducing a vehicle like the Honda S2000 sports car, a recent interview has revealed. It's understood the Japanese brand is looking reinvigorate its lineup with some energetic new models.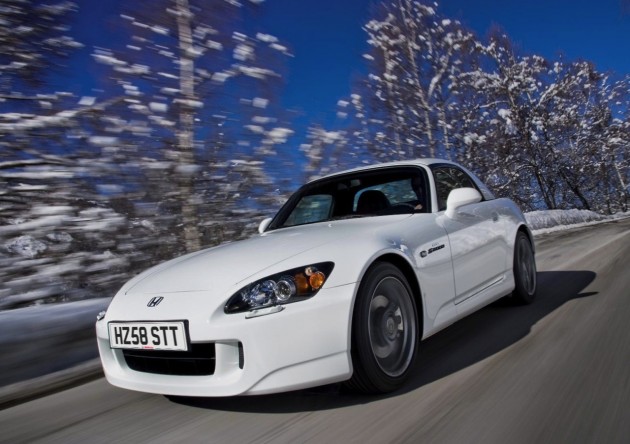 At the moment, Honda doesn't really offer any sports cars apart from the CR-Z. There is the new Honda NSX coming, which will sit at the top end of the market, while a new Civic Type R is also on the way. Honda is also working on a ultra compact city car inspired by the Small Sports EV Concept.
This leaves a pretty big gap in between in the NSX and Civic Type R. In a recent interview with Automotive News, Toshinobu Minami, Honda's global design boss, said,
"We are making the NSX and the small sporty minicar. Naturally, I personally want something in between."
He said Honda was analysing such a proposition, but stopped short of going into detail.
Honda decided to drop sports car plans during the global financial crisis. This included shelving plans for the new NSX, and it included dropping the S2000. According to Minami though, this was a bad decision. "Quitting the NSX and the S2000 is the thing I regret most," Minami said.
"I want to keep hybrid sports cars like the CR-Z. I also want to do something like the original S2000 we used to have. I want to do both."

"We have lost a bit of our sportiness while retaining good functionality. First, we want sportiness. The thing I want most is to recover our uniqueness."
It's believed Honda does have plans for a new S2000-type sports car still sitting around from the financial crisis. It's yet to be confirmed when or if they will ever come to fruition.