The way things are going – unless drastic action is taken – the art of shifting a manual transmission will be lost in the next generation. Increasingly, Australians are ditching the shift-it-yourself option with cars, resulting in the majority of manufacturers no longer giving a manual option at all. This is a sad reality but there will surely still be a handful of car makers which keep it as an option for at least another decade or so.
One thing that is lost to the current generation of motorists is how to shift a column-shifted manual, or three-on-the-tree. This used to be the base-spec in local Holdens, Falcons, Valiants and even the Leyland P76 throughout the 60s and 70s. The ability to shift gears and have a six-passenger bench-seat cabin was a real cake and eat it scenario. On the downside, shift linkages were more troublesome than those mounted on the floor. Here are seven of the last crusaders that fought to keep the option to the bitter end.
Ford XF Falcon
Although the Falcon was notable for many Australian firsts, in some ways it was a real philistine, keeping leaf springs, umbrella handbrake and column manual long after Holden abandoned those items, which add to its character. The Borg Warner three-speed column-shifter was available up until the end of the XF Falcon Ute and Panel Van in 1993. Very thin on the ground now so if you find one, snap it up.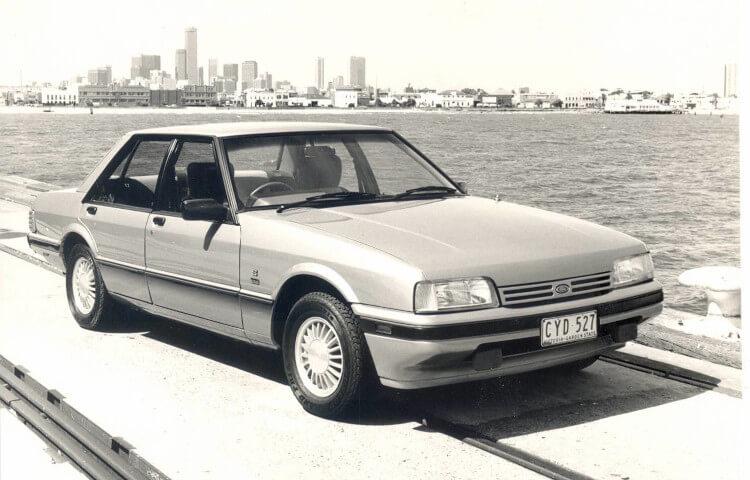 1986 Ford F100
Big burly pickups are the backbone of America, with no signs of slowing to this very day. The latest F150 is a far cry from the utilitarian classics, with aluminium body, colour screens and chrome galore. In the 1980s, the F-Series could be had with a 4.9-litre straight six and a three-on-the-tree Borgy. The last year for that was 1986, when the next-gen launched without the option. Dodge and Chevy pickups abandoned the option a year or two prior.
Mercedes-Benz W124 E-Class taxi
Unlike arch-rival BMW, who still at least offers manuals as a special order on its cars, you simply won't find a clutch pedal on any new Mercedes-Benz passenger car. This is why finding out the 1984-1996 W124 E-Class was available with a column-shift manual is a very peculiar piece of trivia. The reason was that Mercedes-Benz cars are quite often used as taxis in mainland Europe, as they used to be built very solidly. Option '626' (version for Finland) was a four-speed column-shift manual gearbox, with a dog-biscuit shaped shifter. No info as to why this was only available for Finland, but the column-shifted 'Benz is back with the last two S-Classes using a small tab for the (auto) gear selector.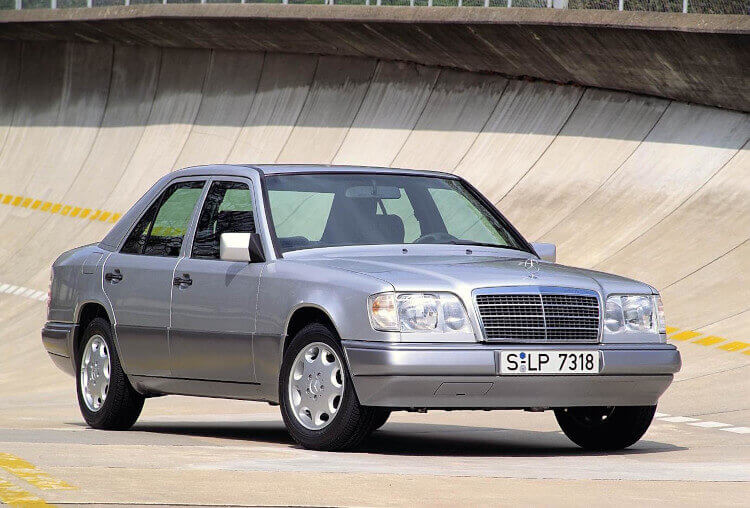 Toyota HiAce
The second-gen HiAce was produced until 1995 in some countries, with a handy column-shifter for the five-speed manual gearbox. A lot of this shape HiAce are still kicking in reasonable shape in Australia, mostly converted to camper vans or backpacker expresses. Subsequent HiAces are floor shift, which means some awkward bodily contact for bench seaters.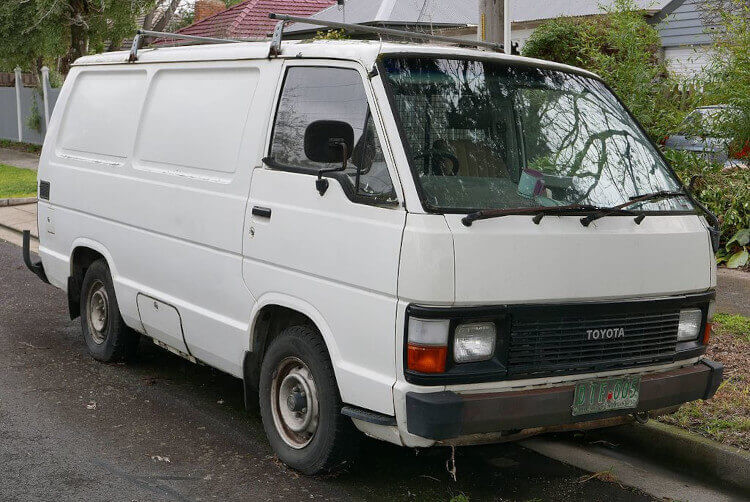 Japanese taxis – Nissan Cedric, Toyota Crown
Japanese taxis are very sedate and plain looking conveyances, usually Toyota Crown Comfort or Nissan Cedrics, powered by 2.0-litre engines on LPG. These boxy sedans were both available up until 1999 with column-shift four-speed manuals and as you can see in the video below, it was not a very glamorous affair. The Comfort is still on sale, ostensibly the same car but with a whizz-bang four-speed floor auto.
Fiat Ducato
The original 1981 Ducato (not sold here) was also badge engineered as a Peugeot, Citroen and even an Alfa Romeo. It was sold until 1993 with a column-shift manual gearbox, when the next model employed a conventional gear lever mounted up on the dashboard.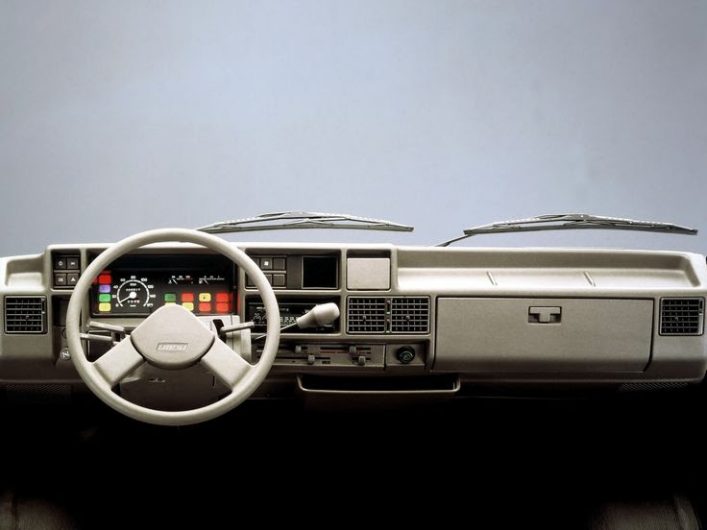 Peugeot 504
Peugeot's rugged Pininfarina-styled 504 had a very long career, with Australian assembly spanning three decades until the early 80s, but Nigerian assembly continued all the way to 2006. This was the classic Peugeot with excellent ride and reliability that cemented its reputation before it lost its way in the 1990s. An elegant column-shift manual was also available, which from all accounts was a tactile delight to use.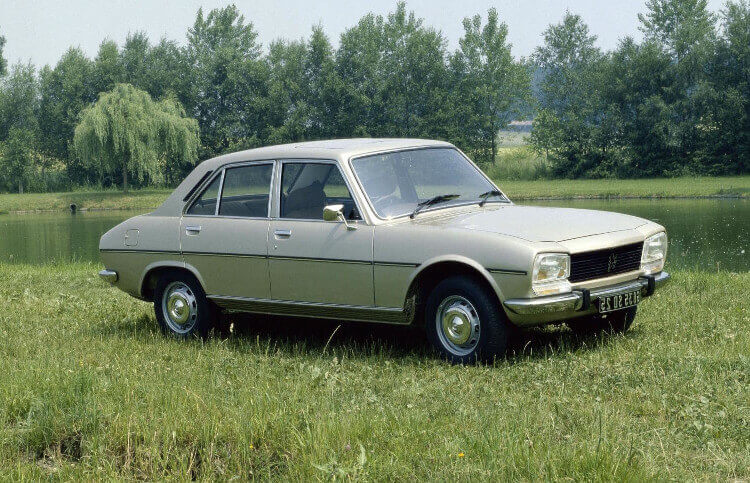 Citroen 2CV
France's people car, A.K.A the tin snail, has a very unusual dash-mounted gearshift mechanism. Mounted next to the steering column, the ball sits on an umbrella-handle-esque telescopic rod, with an unorthodox method of shifting.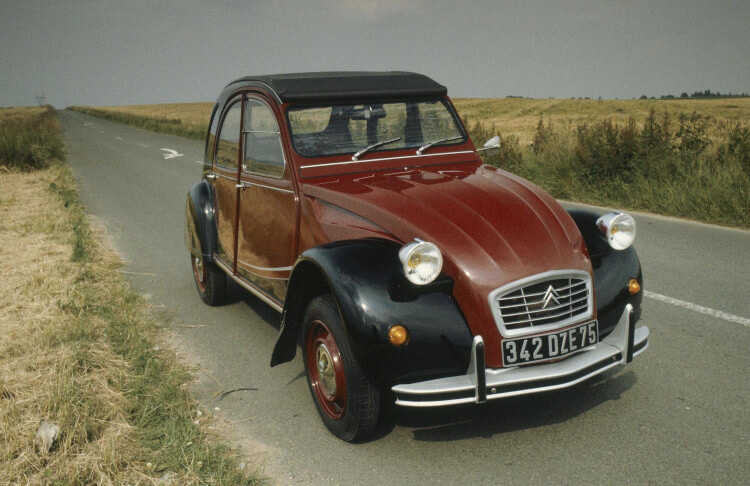 SAAB 96
SAAB is no longer with us, but the quirky Swedish automaker will never be forgotten. The 96 model was the brand's final two-stroke car, and also one of the last European cars available with a column-shift manual.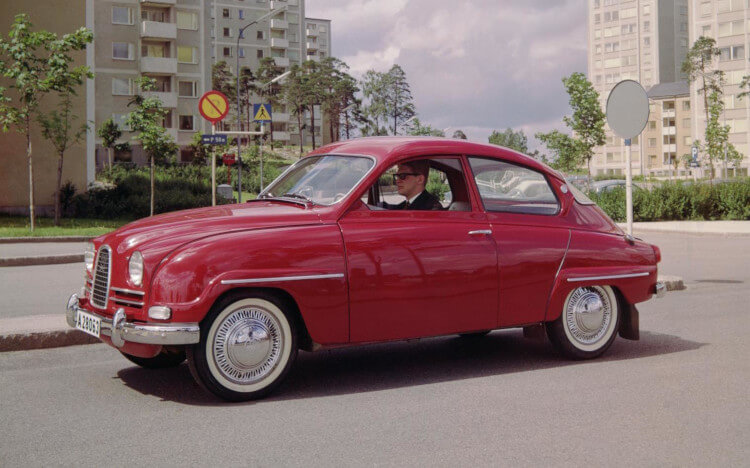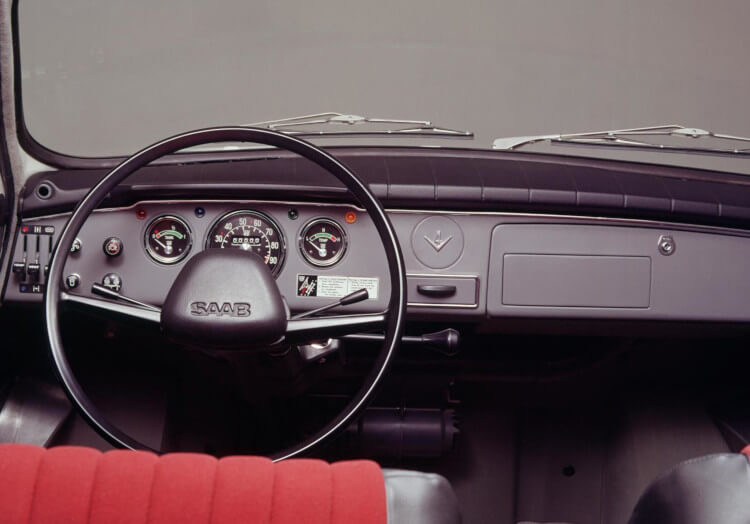 Trabant
Before the iron curtain fell in 1989 in communist East Germany, the proletariat had one option when it came to transport; the Trabant 601. It was a front-drive, two-stroke vehicle, made of a recycled cotton composite known as Duroplast. It also had a very unusual column-shift mechanism for its four-speed gearbox, where an umbrella-shaped rod was manipulated into odd positions. The car remained in production until '91, when West Germany's more modern cars started to proliferate.