A new Alpina B7 is on the way based on the spanking new BMW 7 Series. A teaser video has been released to stir some anticipation.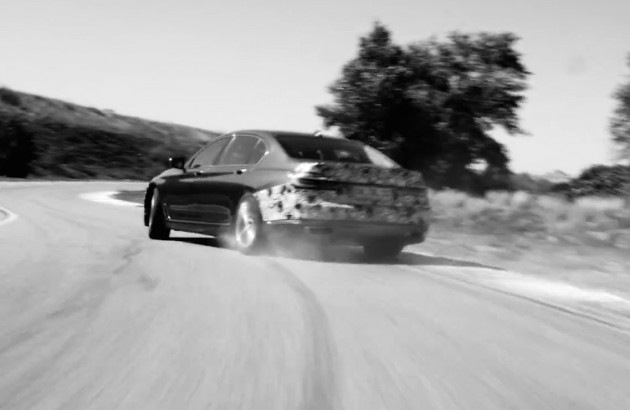 Alpina vehicles can be bought from some BMW dealerships overseas, and BMW Australia is considering introducing the brand locally too, as we learned late last year.
What Alpina does is turn new BMW vehicles into bespoke packages, as new, with enhanced styling, comfort and performance. This is exactly what is expected for the new B7 BMW 7 Series.
No concrete details are confirmed in the video other than the fact it is being tested to the limits on a track. It's expected to be based on the 750i version, which uses a 4.4-litre twin-turbo V8 churning out 330kW and 650Nm.
Alpina's previous B7 used a similar engine only it thumped out 400kW and 730Nm. Alpina might decide to go with the 740i with its 3.0-litre turbo inline six, or even the 195kW/620Nm 730d turbo-diesel.
Aside from engine tuning, the 2016 B7 is likely to come with the usual subtle aero tweaks, including a neat rear lip spoiler as seen in the preview, side skirts, and an extended front lip. Some unique alloy wheels are also expected.
The interior is set to receive a makeover from the regular 7 Series setting, with special seats and leather options, Alpina dash trimmings, and a fresh steering wheel for the large sports limousine.
No word has been mentioned on when the car will be unveiled exactly, but industry speculation points to a 2016 Geneva Motor Show debut in March. Click play below to take a quick look.