Some more details are coming through on the upcoming, all-new Honda Civic Type R, which is scheduled to arrive in 2015. The new model is set to feature a turbocharged engine for the first time.
Honda has previously said that it wants the new model to be the quickest front-wheel drive production hot hatch around the famous Nurburgring in Germany. This means beating the current crown-bearer, the Renault Megane R.S. Trophy, which has set a time of 8:07.97. A goal like this gives great insight into the serious lengths the company will be going to for the new model.
According to international reports, the focused hatch will feature either a 1.6- or 2.0-litre turbocharged four-cylinder engine. Engineers have apparently been given a target output of 224kW, although, regions around the 198kW mark are also being mentioned.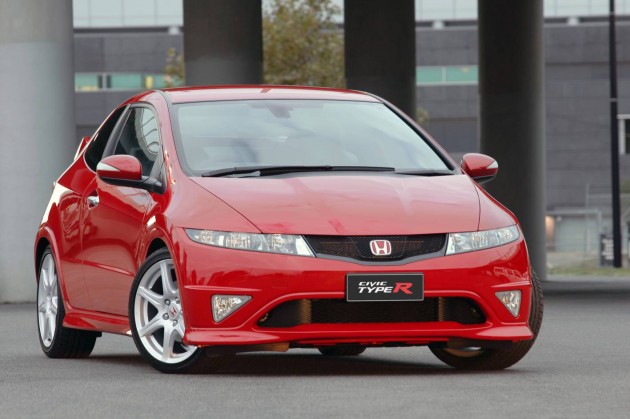 Either way, it will be significantly more powerful than its predecessor which offered 148kW from its naturally aspirated 2.0-litre. The boost in power will obviously help improve outright performance, however, the torque is likely to be the key player here.
With a turbocharged engine – which may upset some of the Type R purists – torque is expected to be much higher than the 193Nm offered in the previous model.
It's understood much of the technology for the engine will come from developments forged in the World Touring Car Championship. The Civic race car (top image) features a new 'HR-412E' 1.6-litre turbocharged four-cylinder producing a motorsport-regulated 300hp (224kW).
Speaking to Auto Express recently, Honda CEO Takanobu Ito confirmed development is still in progress, with a market entry timeframe locked in for mid-2015. This should be an exciting space to watch in the coming years.