The hot new high-performance Holden Insignia VXR is just around the corner now, becoming the brand's first proper performance-oriented mid-size sedan.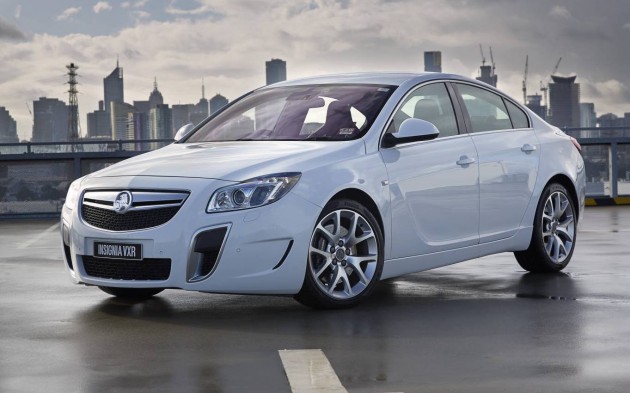 It might look familiar to some, and that's because it is virtually identical to the Opel Insignia OPC that was on sale in Australia a couple of years ago – a vehicle that we loved here at PD.
For Holden, it becomes the company's first-ever vehicle to be offered with adaptive cruise control, lane change alert, and auto emergency braking technology. The Insignia also showcases adaptive headlights and Flex-Ride adaptive suspension.
Joining the new European-engineered Astra, the Insignia is built in Russelsheim in Germany. It features a 2.8-litre turbocharged V6 engine producing 239kW of power and 435Nm of torque, matched up to a six-speed automatic with all-wheel drive. We've timed 0-100km/h in 6.5 seconds with the Opel version, with the main setback, in our opinion, being its kerb weight of 1809kg.
The Insignia will be one to the most advanced and well-packaged vehicles Holden offers. It comes with a next-gen MyLink interface with sat-nav and a rear-view camera, Recaro seats, and 20-inch alloy wheels. Peter Keley, executive director of Holden sales, said,
"The Holden Insignia VXR is visually stunning with great road presence, exceptional build quality and breathtaking performance, all at an incredibly competitive price. This car is sure to make customers who are looking for a true performance mid-size sedan take a serious look at this latest Holden."
Holden will officially launch the muscular sedan in June. With a single variant level and only one option to choose from (prestige paint $550), the car should sell very well. Prices start at $51,990 (excluding on-roads), making it some $8000 cheaper than the Opel Insignia OPC when it was on sale in Australia.