As you may have noticed, Holden will be erasing the Australia-made Cruze this year without much fanfare or a hyped-up special edition, like it's assembly line brother, the Commodore. The best we can probably hope for is the Z-Series.
That hasn't stopped master car manipulator Nik||Digi-Kustoms from having a crack at creating a hot Cruze, combining elements of the famed Torana A9X SL/R 5000. Resplendent in the hero colours and blackouts of its ancestor, this Cruze A9X has deep-dish rims, blistered wheel arches, and some modern bodykit flourishes. The old-school drop tank has been supplanted by a venturi splitter at the back.
Envisioned as an HSV version, the powertrain would be the SV6 and Calais's higher-output 3.6-litre V6, of 210kW and 350Nm. This would be possible as the GM V6 is seen in several transverse applications the world over, including the Captiva.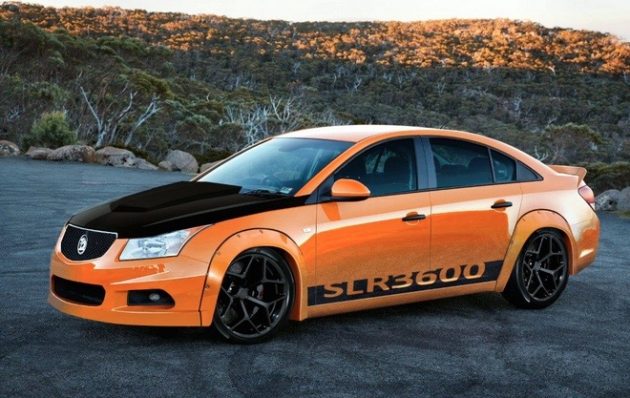 Front-wheel drive could be possible with a limited slip diff and some electronic wizardry. This would be in defiance of the trend of downsizing and turbocharging but to do the name justice, it would have to be small car/big engine formula, just like in our Top 10 conversion ideas for production cars special.
What do you think about this retro-inspired creation? Would you rep it or should the past be left in the past?
If you like this, head over to Nikk's Facebook page and give him some love.