Yesterday marked the 150th anniversary of Henry Ford, perhaps the most influential figure in automotive history. In Ford Motor Company's Dearborn headquarters, the state Michigan proclaimed the day as 'Henry Ford Day'.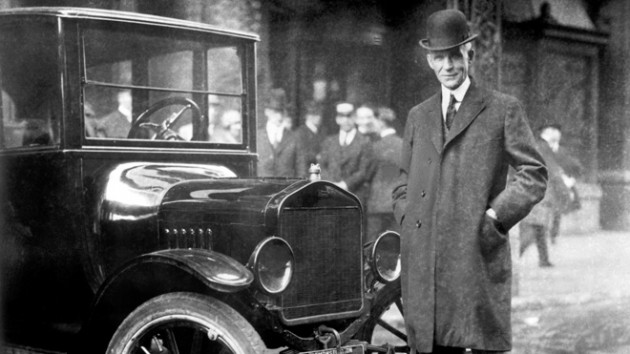 Henry Ford, for those who don't know, is the man behind Ford. He was also the man behind creating the first ever moving assembly line for product manufacturing, and certainly the first production line for a vehicle with the famous Model T.
Around the world, various celebratory events have been set up. In 21 Asia Pacific markets, a special Ford Heritage month has been set up with showrooms featuring various Ford history exhibitions. In Germany, a special five-stage road rally was organised to celebrate the company's automotive advances over the past 110 years. And in the UK, the unveiling of a restored statue of Henry Ford took place at the company's head Tech Centre.
Not only was Henry a major contributor to the motoring world, he also helped the community. In 1914 he improved the working conditions for his employees, almost doubling the daily wage from $2.34 to $5. The 9.5-hour day was also cut to eight hours to reduce high staff turnover rates.
Bill Ford, a family descendent of Henry and Ford executive chairman, spoke about the anniversary, saying,
"My great-grandfather's vision was to improve people's lives by making cars affordable for the average family. His vision to build cars that are reasonably priced, reliable and efficient still resonates and defines our vision today."
Henry Ford died on April 7, 1947. He was 83.