Sport Auto has put together another one of its awesome 'super tests', sending a new BMW Z4 M40i around for a hot lap on the Nurburgring. This is an interesting one, for a couple of reasons.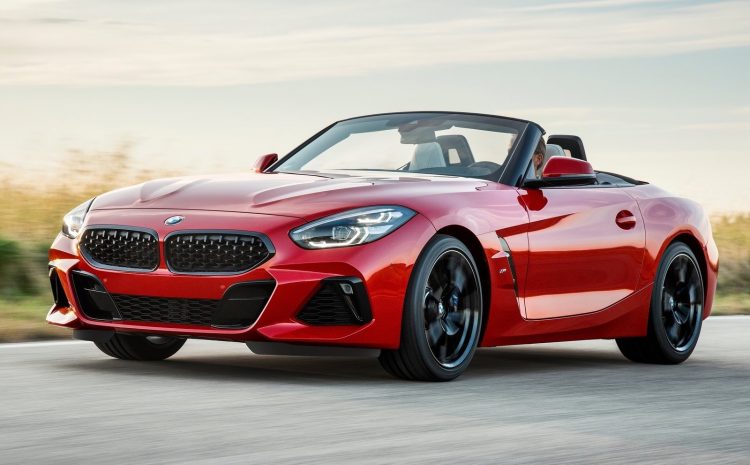 The first and most obvious is that yes, it's the all-new BMW Z4 M40i. This is the first of its kind – the first 'M40i' version. BMW hasn't provided a new sports roadster since it launched the Z4 back in 2002, which ran until 2017 (with updates along the way).
Under the bonnet the M40i features BMW's latest 3.0-litre turbo inline six engine, producing 250kW. BMW has confirmed a 0-100km/h time of 4.6 seconds, which makes it the quickest Z4 ever conceived for the showroom – it even betters the old Z4 M and its best of 4.8 seconds.
So, the second reason it's interesting is because it gives us some insight into the potential performance of the highly-anticipated new Toyota Supra. As we know, the new Toyota Supra uses the same platform and is set to borrow engines from BMW.
At the top of the range, Toyota is expected to offer a 3.0-litre turbo inline six just like the one in the BMW Z4 M40i. Now, we don't know how much power it will offer or if it will be altered by Toyota at all, but as a general guide, this is what it should go and sound like.
Toyota is set to unveil the all-new model very soon, potentially at the Paris motor show early in October. In the meantime, check out the impressive performance of the new Z4 M40i on the Nurburgring. It posts a quick time, especially considering the track looks like it has a few damp patches.
For reference, experts have lapped the regular BMW M4 coupe in 7:52, and it's a proper M car with a 317kW engine, unlike this which is an intermediate performance model by BMW's own M Performance sub-brand. Check it out below.