Attention BMW 1 Series M Coupe customers, are you thinking your newly purchased 3.0-litre twin-turbo, 250kW beast looks a little tame? Well, how about an M stripe package?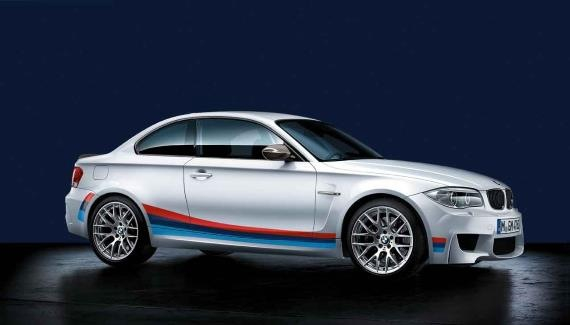 The idea for the BMW 1 M Coupe stripes came about after some renderings that were created by Jon Sibal featuring a similar design went viral. BMW M fans went nuts, and now it's officially an option – along with other M Performance Accessories.
The stripes are made up of the official M colours you see in the M badge, laying flush along the sides of the BMW 1 Series M Coupe.
Would you opt for a set?