Gumpert, the German maker of the Gumpert Apollo, is set to unveil two new cars at the 2012 Geneva Motor Show next month. And by the looks of this teaser image, an 'R' could be on the way.
It is believed one of the Gumpert supercars to be revealed could be the production version of the Gumpert Tornante. So far, only a model has been revealed – at last year's Geneva show. It featured a twin-turbo V8 engine producing 515kW.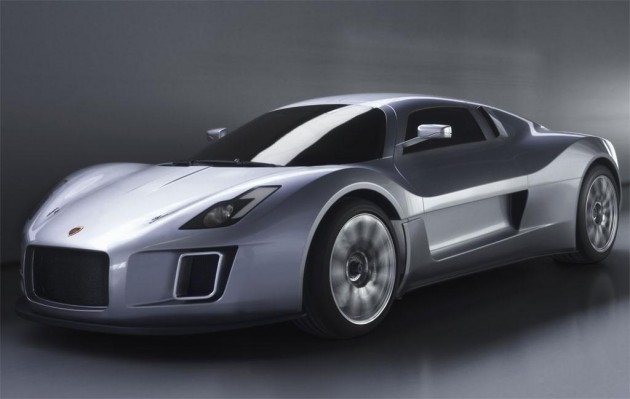 As for the second car, it's pretty much anyone's guess at this stage. Judging by the teaser, it could be a new 'R' version of the company's Apollo supercar.
The normal Apollo features a 4.2-litre twin-turbo V8 producing up to 588kW. It's currently one of the fastest production car around the Nurburgring, with a time of 7:11.47.
All details will be revealed by March 6. Stay tuned.