There's not an Australian out there who doesn't know how tough it can be to avoid kangaroos when travelling. Fear not. Volvo has announced plans to develop technology that will help detect and avoid collisions with our bouncing friends.
According to the NRMA, every year motorists collide with around 20,000 kangaroos which adds up to more than $75,000,000 in claims.
Following the findings, a team of Volvo's safety engineers touched down in Australia from Sweden to "study and film the roadside behaviour of kangaroos in their natural setting". Using the data collected from their trip Down Under, the engineers will look to develop bespoke kangaroo detection and collision avoidance software. The software will rely on Volvo's City Safety high-resolution windscreen-mounted camera and grille-mounted radar unit to monitor the road ahead.
Volvo, with a new XC90, used the Tidbinbilla Nature Reserve near Canberra as its basis for testing, which is known to be one of the nation's hot spots for kangaroo collisions. Speaking about the kangaroo avoidance software, Volvo Cars' senior safety engineer, Martin Magnusson, said,
"Whereas Volvo Cars' Pedestrian Detection technology is geared towards city driving, animal detection is designed to work at highway speeds. Kangaroos are very unpredictable animals and difficult to avoid, but we are confident we can refine our animal detection technology to detect them and avoid collisions on the highway.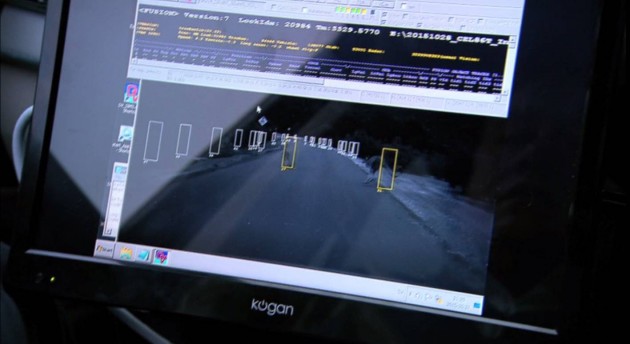 "In Sweden we have done research involving larger, slower moving animals like elk, reindeer and cows which are a serious threat on our roads. Kangaroos are smaller than these animals and their behaviour is more erratic. This is why it's important that we test and calibrate our technology on real kangaroos in their natural environment."
The move to come up with such technology further enforces Volvo's publicised goal that no one is killed or seriously injured in a new Volvo motor vehicle by 2020. The detection system will become an evolution of the carmaker's City Safety system that detects cars, cyclists and pedestrians in both day and night situations; the safety technology processes 15 images a second and it can react in less than half the time it takes us humans. City Safety is available on all models in the current showroom.