Kmart and Target have pulled Grand Theft Auto (GTA) V from their shelves in Australia after three feminists felt offended by the game's violence, particularly against women. Last month campaigners started a petition on Change.org to get GTA 5 banned by the big-box chains, claiming the game "encourages players to murder women for entertainment".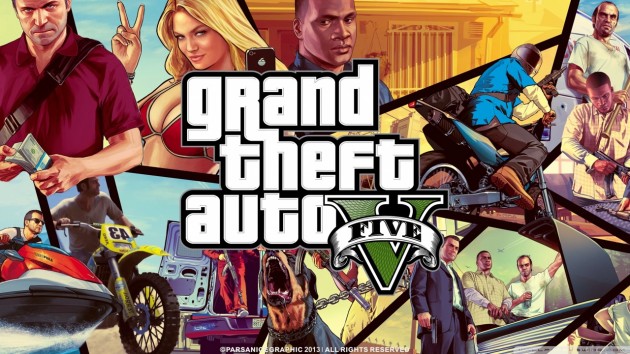 The campaigners also state the game teaches young men that sex and violence go hand in hand, although academics disagree. After nearly 50,000 people signed the petition, both store chains gave in and withdrew the title. Target general manager of corporate affairs Jim Cooper said,
"While these products often contain imagery that some customers find offensive, in the vast majority of cases, we believe they are appropriate products for us to sell to adult customers. However, in the case of GTA V, we have listened to the strong feedback from customers that this is not a product they want us to sell."
The main image that disturbed viewers was that of an axe hovering over a dead woman. Gamers and fans aren't taking it lightly, however. They have started a Change.org petition themselves seeking to ban another form of media packed with sex, violence, and misogyny – the Holy Bible. The opposing petition on Change.org says,
"This book means that after various sex acts, readers are given options to kill women by stoning her unconscious, setting them on fire, cutting off their hands, and killing their children!"
The new petition has been getting a lot of signatures too – over 27,000 so far. It will be quite useless though as the two mega stores won't risk offending Christians by complying. But it does make a good point that you can find violence against women in many places if you look for it.
Grand Theft Auto V is set in the fictional city of Los Santos, which looks a little bit like Los Angeles. The game allows users to control three protagonists – Michael, Trevor and Franklin – who are all criminals. There are countless 'missions' to undertake, including car theft, violence and sex.
When the game was released a year ago it was immediately criticised for the levels of violence, specifically for its depictions of torture and the way it often portrays women as strippers and prostitutes. It carries a R18+ rating in Australia. Despite criticisms about its content, it became the fastest-selling entertainment product in history.