The Jaguar XFR is currently the British company's key performance sedan, taking on the likes of the BMW M5 and Mercedes-Benz E 63 AMG. It has been around since 2009 though, and it is slightly behind the two rivals in terms of power and technology. That's where the XFR-S will step in.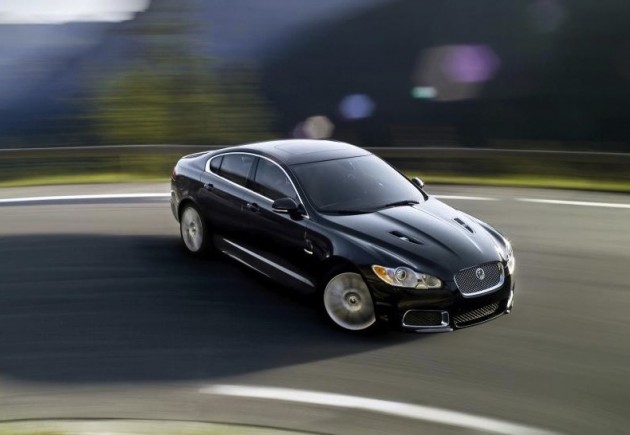 Jaguar has been spotted testing prototypes of a more focused XFR sedan recently, featuring a sharper front end with a large rear spoiler at the back. The new model also showcases a more beefy braking package and is likely to be equipped with a serious – and possibly adaptive – suspension setup.
International reports say Jaguar will unveil the new XFR-S at the 2012 Los Angeles Auto Show later this month. It's understood the car will come with a tweaked version of the XFR 5.0-litre supercharged V8, taking power from 375kW to an almighty 404kW (as seen in the XKR-S).
The more powerful unit would give the Jag a more competitive edge up against the 386kW AMG and the 412kW M5 rivals. Acceleration from 0-100km/h for instance, is likely to drop down into the low 4.0-seconds range (down from 4.9 in the XFR).
The new model is also expected to come with the company's latest eight-speed automatic transmission, which has been announced for the MY13 XF range. This would provide better acceleration and fuel economy as opposed to the six-speed auto in the XFR.
The LA show starts November 30. Stay tuned for more updates. In the meantime we will be posting a full Jaguar XFR review and acceleration video in the next week or so.