Joss is showing the latest version of its Joss JP1 prototype at the 2011 Australian International Motor Show in Melbourne. The car at the show features an totally new body design compared with the Joss JP1 that was first show, at the Melbourne show, in 2004. This car looks much, much more modern and complete than that first version, it looks full of detail, with ducts and blades directing air up, under and over the car.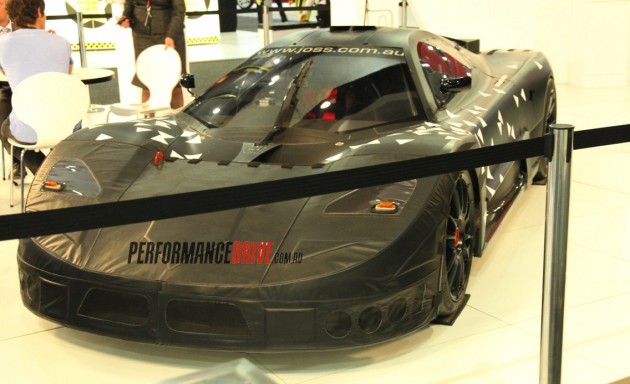 Although the actual car on display is only a prototype, and is still missing some elements of the body work, Joss also had a wind tunnel scale model on display, showing what the eventual production car will look like. And the good news is, it looks good. Take a look below, the scale model looks sleek and very supercar-like.
As PerformanceDrive reported a few days ago, the Joss JP1 is expected to come with a 373kW mid-mounted V8 engine which promises to be able pull the car from 0-100km/h in around the 3.0-second range. It will also use a six-speed manual gearbox feeding power to the rear wheels. An overall target weight for the car has been set at 940kg.
Unfortunately, no further production date details have been confirmed, so for now, it's just a great-looking supercar concept. Shame.