A sporty hot hatch version of the new 2016 Holden/Opel/Vauxhall Astra has been spied out and about, with a number of reports suggesting GM might be about the launch a 'GSi' variant ready to take on the likes of the Volkswagen Golf GTI.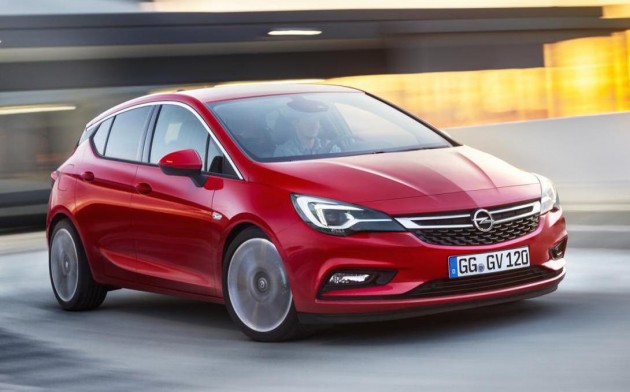 The model is expected to be a 'GSi' variant, potentially bringing back the nameplate for a mild performance hatch. This is set to leave the Golf R-rivalling Astra OPC (local VXR) to continue to sit atop the performance tree.
Prototypes have been seen featuring a swirly disguise over the front and rear bumper bars, likely concealing larger grille openings and more prominent extensions and diffusers. There's also charcoal-coloured 17-inch rims that have been seen, side skirts and red brake calipers for an extra sporty touch.
The GSi – name not confirmed – may launch in Australia with the rest of the Astra range in a couple of years, especially as Holden will soon be sourcing its vehicles from overseas, including around a third from Europe; Vauxhall/Opel.
Currently only the GTC and VXR performance-oriented Astra's are being sold by Holden so as to not disrupt the locally-assembled Cruze's role as the small car breadwinner until it ceases local production in 2017.