Following a recent prototype prototype spotting at the Nurburgring, Hyundai's Genesis brand has now confirmed its new G70 mid-size premium sedan will be officially unveiled on September 15.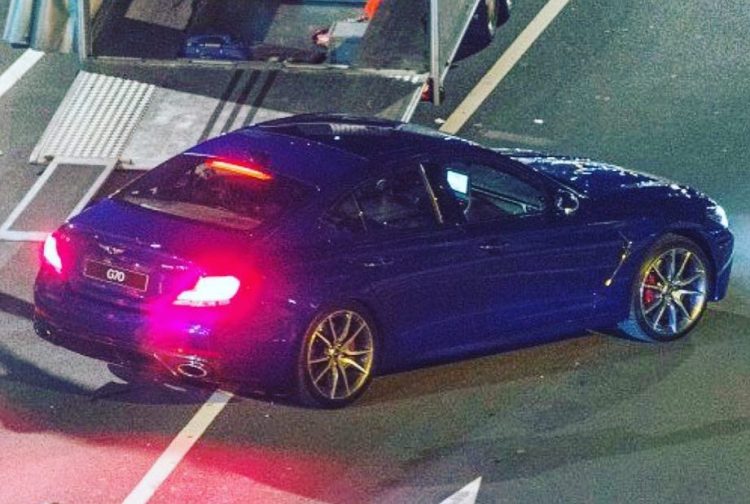 Genesis has sent out a teaser video to build anticipation (see below), which doesn't reveal much except confirm the debut date. However, some saucy spy photos have since hit the social media showing the G70 in all its glory, albeit via low quality images from Instagram users carphotographer yjs and Korean Beast.
The unclothed example from the outside looks like it was spotted during transportation recently, showing the rear end of the rather seductive new sedan. Unlike the current Hyundai Genesis available in Australia, the new G70 will take on a smoother and more rounded design direction by the looks of it.
We can see the bulbous taillights and bulging belt line, with a sloping rear windscreen giving it a distinct sporty personality. This example also appears to be featuring a very large glass moonroof, along with red-painted brake calipers, both of which suggest this is a high-end variant.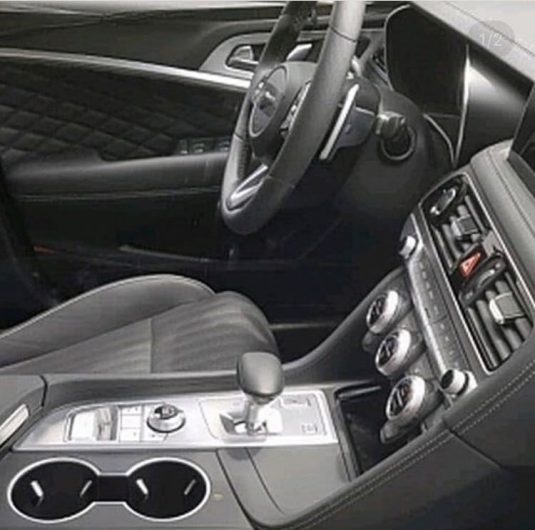 As we already know, the Genesis G70 will share its rear-wheel drive platform with the exciting Kia Stinger. However, the G70 will be more of a sporty sedan as opposed to the Kia, which is regarded as a grand touring sedan. It's also set to be slightly smaller, lighter, and nimbler, and is thus expected to be slightly quicker than the range-topping Stinger GT.
Powering the Stinger GT is a 3.3-litre twin-turbo V6 that creates 272kW and 510Nm. This engine will be used in the G70, along with turbocharged four-cylinder units. Specific outputs haven't been confirmed but we doubt they will differ much (if at all) from the Kia counterpart.
The G70 will come in as a more affordable alternative to the premium German sedans, including the BMW 3 Series and Mercedes C-Class. This should be one to look out for in the future. Stay tuned for all the details on September 15.