The Toyota 86 and Subaru BRZ twins are widely loved by the enthusiast community for their handling balance and fun, but ever since their 2012 inception, cries for more hardcore versions have gone unheeded.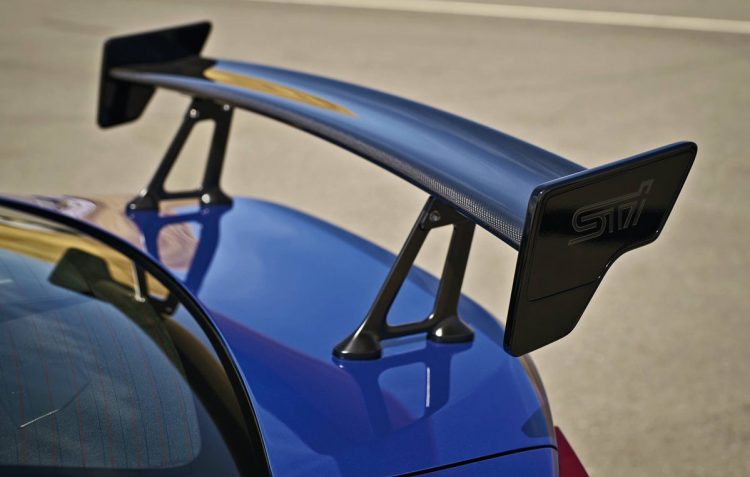 That could be about to change with Subaru USA's Twitter account showing a BRZ, brandishing a big rear wing with the STI logo, like the 2015 BRZ STI concept, as well as patent images previously unearthed.
Recently, prototypes have been spotted with the large wing, larger alloys and stickier rubber, skirts, Brembo brakes, front diffuser and bonnet vents. These prototypes suggest there is a certain amount of development currently underway.
The standard BRZ makes 152kW and 212Nm courtesy of a recent yet modest update. While forced induction is unlikely, the presence of stickier tyres indicates a bump in power could be on the cards.
The most powerful derivative of the Fuji Heavy Industries-built car thus far is the Toyota 86 GRMN, developing 158kW and 217Nm. This might provide a clue to the power upgrade we can expect, although there are rumours of around 175kW being in the works.
Sadly, the BRZ STI is said to be for the US only at this stage. Will Subaru grow a pair and finally give the BRZ the extra power it deserves? Stay tuned on "6/8/17" (June 8, in Aussie date format) to find out.