As part of an ambitious plan to drive company growth, Ford will launch a whopping 23 new vehicles in 2014. It will be the most vehicle model launches the company has made within a year period in the past century.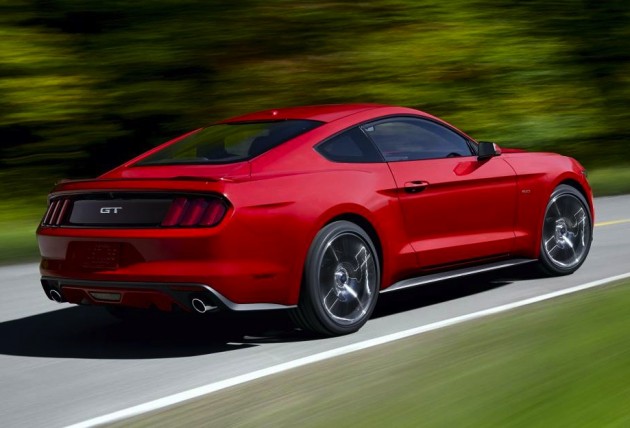 Some of the vehicles will include the 2015 Ford Mustang, as well as the new Transit van and Lincoln MKC, resulting in 16 launches in the US alone. Joe Hinrichs, Ford president of the Americas, said in a recent statement,
"We saw unprecedented growth in the United States this year, especially in the midsize and utility segments. With the addition of 16 new products to our showroom, including Ford Mustang, our momentum continues."
Ford has plans to increase its global portfolio as well to help support increasing sales in fast-growing markets such as China. China's market share grew to a record 4.3 per cent this year. Dave Schoch, group vice president and president at Ford Asia Pacific, said,
"Our strategy in Asia Pacific is to serve our customers with even more One Ford products, and to increase our capacity to provide these great products with manufacturing hubs in China, India and ASEAN. With more products, plants and people, in 2014 we will take another significant step in the implementation of our Asia Pacific growth plan."
This of course includes Australia. Ford Australia might be closing down its local manufacturing operations in 2016, however, the famous blue badge will continue to live on with many new models destined for our market, including the Mustang.
Ford will also open new manufacturing facilities next year, including two in Asia Pacific regions and one in South America. Along with the new models and new factories, two new EcoBoost engines will be introduced bringing the total to six. The engines are set to present new levels of efficiency and power. Raj Nair, group vice president at Ford global product development, said,
"Next year, we are embarking on our most ambitious global launch year ever to meet customer demand for our products around the world. We are investing even more through our One Ford plan to serve more customers, in more segments – and deliver profitable growth."
The company will likely produce six million vehicles this year, which equates to around 16 vehicles made every minute. So far the best-selling model is the Focus, which is on track to hit 1.1 million sales this year.