The growing popularity of SUV-style vehicles, particularly compact ones, is having a beneficial effect on Ford sales. The US-based company saw its biggest increases last year with sales of the Kuga and the new EcoSport.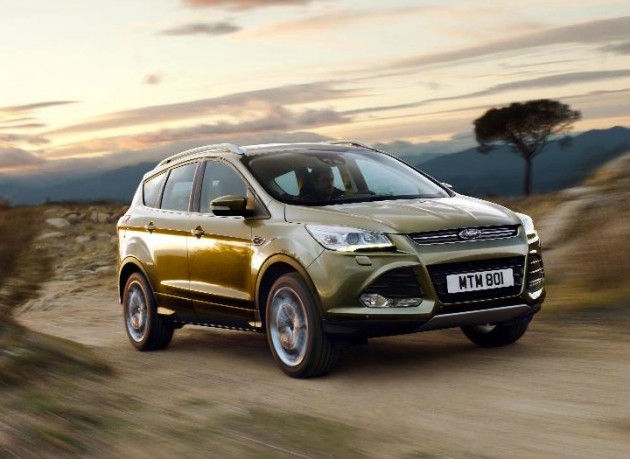 Despite F Series trucks in the US continuing to dominate local sales, the Ford Kuga was the fastest-growing vehicle make in the Ford showroom last year. Ford Kuga/Escape and EcoSport sales in the US increased by almost 500,000 units, while the F Series reported the third biggest gains.
Around the world, Kuga and EcoSport sales rose by 200,000 units in 2013. Meanwhile, in Australia, Kuga sales more than tripled from 2012 to 2013, going from 1107 to 3874 units. (The EcoSport arrived Down Under in December 2013.) Sales of the Territory dropped by 385 units.
According to Ford US marketing boss Jim Farley, consumers shifting to SUVs and crossovers is one of the most significant global trends at the moment. In a recent Automotive News report, Farley is quoted as saying,
"Something is really changing in our industry, and it's not just one market but everywhere. Crossovers and utilities are becoming the dominant silhouette."
The number of SUV models from all carmakers increased from 180 to 370, Farley said. He also predicts SUV and crossover global sales to grow from around 15 million in 2013 to 20 million by 2018.
Although the Ford Territory might soon go out of production, a replacement model along the same formula and size is expected to be introduced from Ford's US division. A vehicle inspired by the Ranger-based Ford Everest concept may be on the cards.
Ford Australia will be introducing the new Falcon and Territory later this year. The vehicles aren't expected to be a major leap from the current crop, considering they will only be only sale for around three years.