Peugeot has jumped on the four-door coupe bandwagon and unveiled a new concept which could inspire a future production car. Called the Peugeot Exalt, the concept is said to be a progression from the stunning Onyx concept.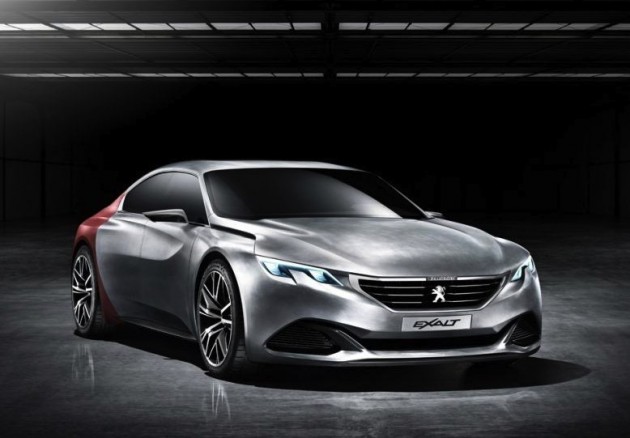 Power comes from a unique Hybrid4 setup incorporating a petrol engine and an electric motor system combined to produce 250kW.
Performance figures are yet to be announced but with the instant torque of the electric motor, expect very impressive acceleration.
As you can see the Exalt stands without paint. The bare metal panels are apparently made from crude steel and shark skin. Inside will also showcase a similar rustic, industrial yet modern character with leather and ebony.
Peugeot doesn't currently offer a four-door coupe in its showroom to rival the likes of the Volkswagen CC, however, this concept could give us some hints as to what to expect in the future.
The car's full debut will take place at the 2014 Beijing Motor Show starting on April 20. Stay tuned for updates.