'Visit Munich!' now officially tops the universal to-do list for MINI fans. After all, the BMW Museum in the Bavarian hotspot will shortly open a new temporary exhibition in honour of the most iconic BMW Group member.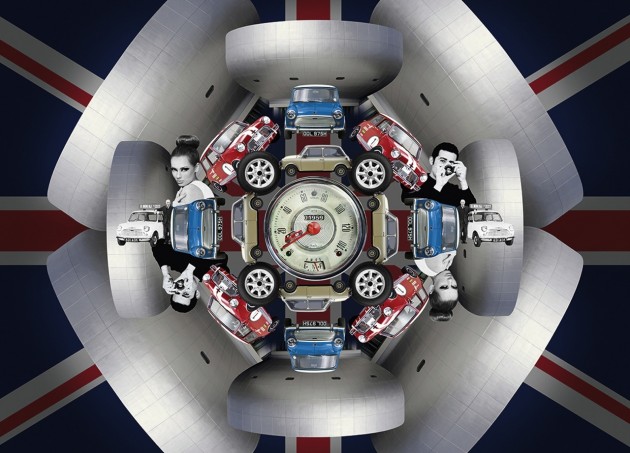 From 27 November, 'The MINI Story' will offer a visual biography of "a small car with a big history" in twenty themed chapters. More than 30 original models will vie for worship in this celebration of 55 MINI production years.
Additional memorabilia such as photographs, video clips and sketches will catapult admirers back and forth across the MINI timeline, from the very first Morris Mini Minor to the latest prototypes.
The underlying aim is crystal clear: to indulge your little grey cells in maxi-MINI-wisdom. Still, we should forcibly add that you may not be allowed to test your swimming trunks or bathing suits in one of the pièces de résistance, a MINI limousine with whirlpool.
Luckily, BMW gladly provides some alcoholic consolation to make up for this missed opportunity. For the democratic price of €5 (about $7), all fans are welcome to attend the exclusive opening party in the museum on November 28 at 8pm.
Book your bus/train/plane ticket now if you do not want to miss out on a sneak peek at the many exhibits, with cocktails in abundance. The Rifles will supply an indie rock soundtrack to this joyful outburst of automobile affection. MINI maniacs with other plans can schedule a visit until January 31, 2016 – without cocktails, though.