London's Ferrari store is again taking part in the Royal Institute of British Architect's Regent Street Windows Project. This year's display reflects the brand's identity with a physical intervention with 3D sculptures.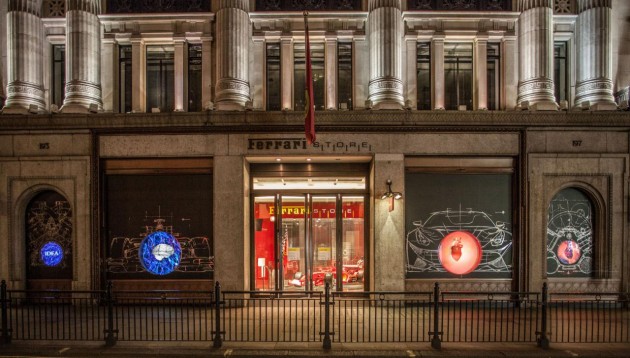 The displays feature Ferrari's main interests; F1 and exhilarating road cars. The F1 display features a pulsating brain, and the road car side of things a beating heart. One represents technology and the other represents passion.
The project was created by Gensler architects and partners Icon and George Singer. The way the F1 and road car sketches are presented with 3D sculptures of human anatomy at the core of each display is certainly quirky.
All of the 3D sculptures have been developed from recycled materials to represent Ferrari's commitment to being green and tackling environmental issues.
If you're keen to have a look, drop into the Ferrari Store on Regent Street, London. The display runs from April 15 through to May 6.